Stainless Steel Water Bottle: Quality, Durability And Not Harmful To Health
Stainless steel water bottle or stainless (for intimates) come in force on the water bottles market. Healthy, neutral in taste, resistance, durability, design, they have everything to the users! Have a quick tour to know the advantages and disadvantages of stainless steel water bottles.
What is Stainless Steel?
Stainless steel is alloy obtained essentially from iron and carbon to which one adds chromium or nickel. (For more details, see stainless steel on Wikipedia).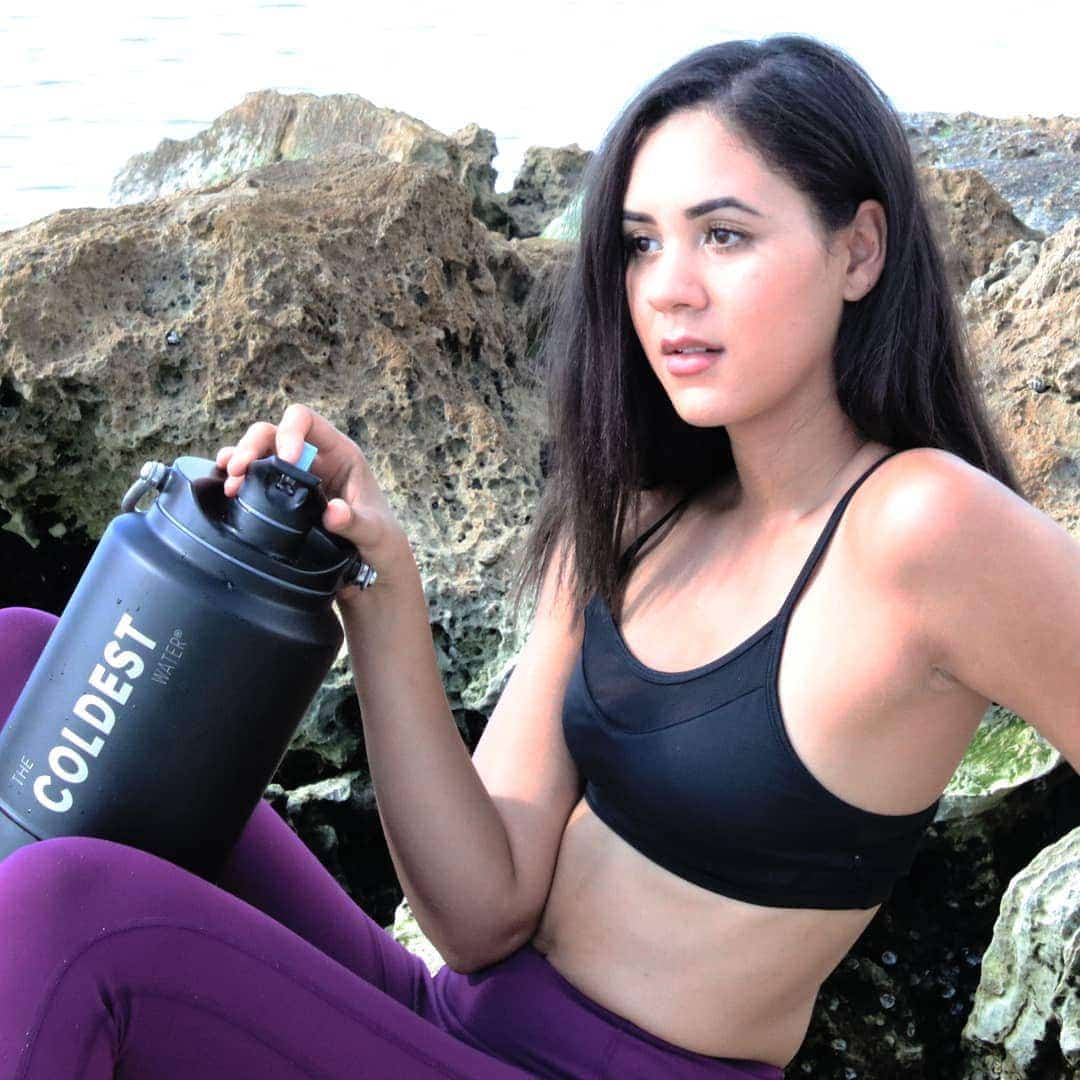 Stainless steel Water Bottles:
These water bottles keep the liquid taste as original and it is not harmful to health.
Stainless steel does not change the "taste" to drinks. It is neutral, easily washable and hygienic. It does not keep the smells of soft drinks, carbonated, tea, coffee that we keep inside.
It's Completely Safe:
Today's stainless steel water bottles contain no chemicals. There is, therefore, no risk of absorbing residues of chemical components (no Bisphenol A or BPA, phthalates …) that would pass into the drink, unlike plastic bottles whose often unknown components are polemical.
Stainless steel can be put in direct contact with food. No need for coating like aluminum gourds for example. Stainless steel is often used in quality cooking utensils or surgery where its ability not to fix bacteria is very popular.

Stainless steel is Durable and Recyclable!
The water bottles in stainless steel or stainless steel water bottles are, in general, little more expensive initially but very practical, bacteria resistant, and indestructible. In the long run, they are profitable as they are reusable and you keep years! Stainless steel has long been proven in terms of durability and longevity!
If you are fearless or moving on difficult terrain or doing a sport, adopt coldest stainless steel water bottle of any size, according to your requirements during outings.
Stainless steel water bottles are a little heavier than plastic, but the advantage is that you can refill it and keep getting the clod and fresh water at regular intervals. The stainless steel water bottle will be a little heavier. But that's in grams! Count a hundred grams more for a gourd in a classic version.
Stainless steel is 100% recyclable. Stainless steel in the world is currently 60% recycle and many stainless steel products are in use to make other products.
It's up to you to choose your water bottle, among known and recognized brands like "the Coldest Water Bottle".
Are you one of those who, like me, fell in love with Coldest Water Bottle? They are stainless steel and they are available in different sizes and in a wide range of colors. They are really worth the investment.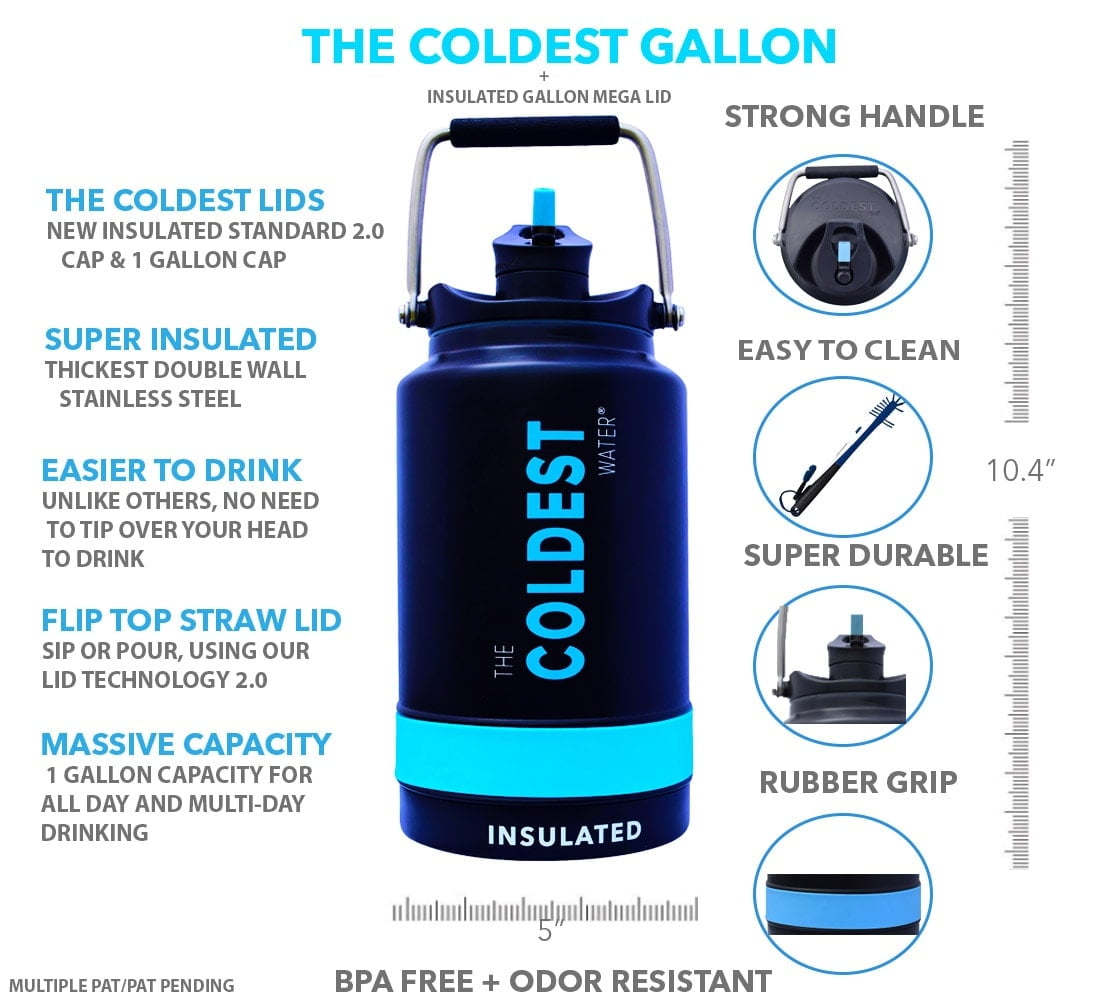 Let's Test Coldest Water Bottle!
The main advantage is that Coldest Water Bottles are designed to keep water or any liquids warm for about twelve hours and liquids cold for 36+ hour period.
By creating coldest water bottles, the Coldest Water Company wants to offer a substitute to the user of plastic bottles and thus help to reduce our ecological problem.
The Coldest Water Bottle Price:
The price range varies on sizes. The price starts from $22.99 to 99.99 for 1 Gallon Water Bottle
Various colors are available to meet clients' requirement. It's up to you to select if it's worth it.
Other Attractive Features:
Attracted and clean design

Assorted water bottle sizes and colors to match the clients' preferences

Keep water or liquids warm over 12+ hours

Keep water and other liquids cold for 36+ hours

Shocked resistant water bottles

You will not lose the water bottle in water as it swims.
Perfect to promote your business or event and/or give as a gift!
Ability to create your emblem on the water bottle for promotional activities (minimum purchase of 200 bottles) – Perfect to promote your business or event and/or give as a gift!