Which Coldest Water Bottle Color do You Like?
One way to keep hydrated this summer is to drink plenty of liquids. Water is the best source of hydration. Invest in a water insulated bottle that retains water temperature longer, giving us the refreshment, our bodies need.
You want a water bottle that will not only keep you hydrated but you would also want a water bottle that will keep you feeling refreshed as well. Finding a water bottle that can stay cool even under sweaty conditions can be tricky.
To find the best water bottles for your workout or even outdoor, try our different colors and sizes of our COLDEST water bottles.
Which COLDEST water bottle are you? SOLAR YELLOW, SAILOR BLUE, CRIMSON RED, STEALTH BLACK, GALAXY PURPLE, TERRAFORM GREEN.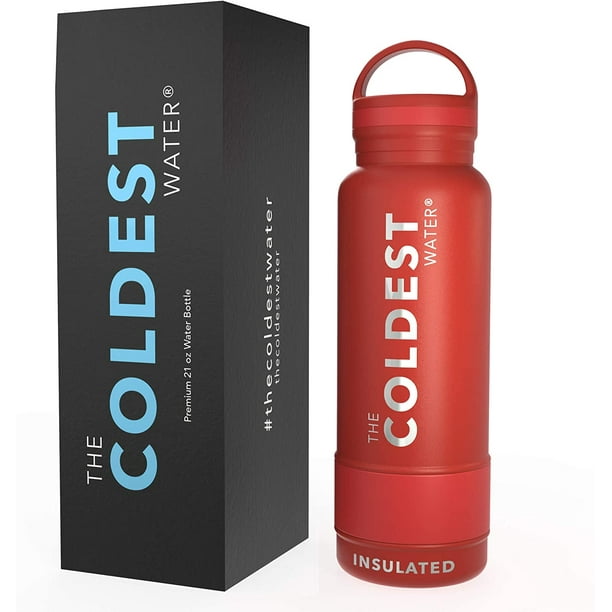 Keeping hydrated is a very important way to keep healthy. There's no such thing as too much water as water is essential to us in our daily life. Water helps us keep a normal temperature and it increases our energy and relieves fatigue. Since our brain is mostly water, drinking helps us think, focus, concentrate, and be more alert. Water plays a big part in our life as it keeps our bodies from overheating. Water also helps us deliver oxygen throughout the whole body. Being dehydrated is certainly something that we don't want as it being dehydrated can make us feel thirsty most of the time and makes us feel very lightheaded.
The Coldest Water Bottle is quick and easy to clean after each use. This water bottle also has never sweat technology. That means that this water bottle will never get condensation all over your gym bag or anything it sits on because it retains cold water and precipitation. The Coldest Water Bottle is also made from BPA-free materials, so even if you accidentally forget your water bottle in your car, it will be safe to drink for later – and probably still cold!
If you want to try our water bottle, please visit our website.
http://coldest.com/
DISCLAIMER: ALL CONTENT IN THIS VIDEO IS FOR INFORMATIONAL AND ENTERTAINMENT PURPOSES ONLY AND DOES NOT CONSTITUTE CERTIFIED OR LICENSED EXPERIMENTS.