Standard 2 Pack: 12″ X 7.6″
Standard with Wrap: 12″ X 7.6″
Large with Wrap: 15″ X 11″
Large with Wrap 2 Pack: 15″ X 11″
All Ice Packs: Store in the freezer for 2 hours to freeze gel. Do not put in microwave. This ice pack is specifically developed for cold therapy. This is reusable. Do not apply directly on the skin as that can cause frostbite. Apply with towel, elastic wrap, or shrink-wrap. Apply after physical activity to the area of pain. Two to three times per day, and 20-30 minutes per session.
The Coldest Water® knee Ice Pack, (Gel Pack) was initially built for Professional Athletes in high performing sports. We recommend it to all athletes and high performers for pain relief and injury treatment. Don't settle for a less quality gel pack
Knee pain, sore muscles, sports injuries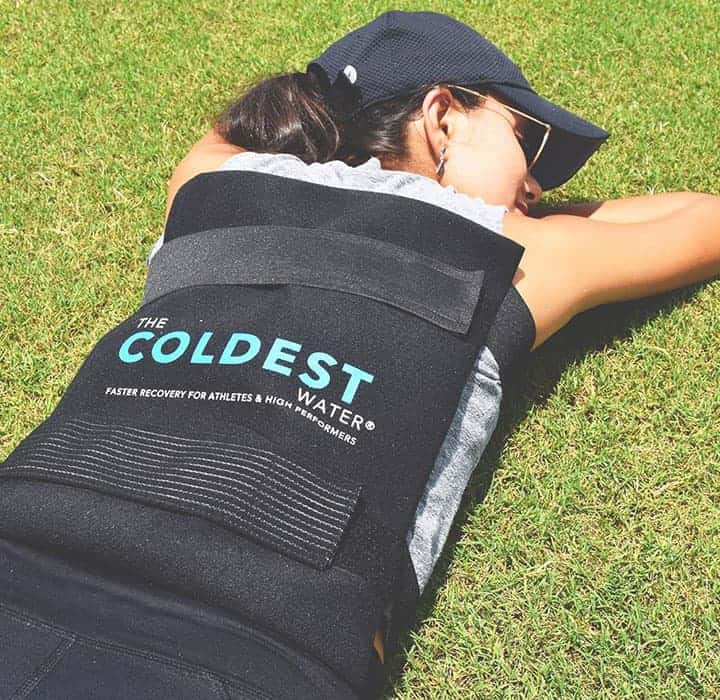 We've designed the chemistry of the Gel pack to specifically be built for Cold Therapy applications.. Cold therapy is recommended for the first 48 hours following the injury. Also helps with soreness and aches.
Store the gel pack in the freezer for at least 2 hours. Apply for 20 minutes max per application.
Molds to your body and distributes coldness evenly. Whether you play sports like soccer, football, hockey, or are a high performer in business, this was built for you.
Do not apply directly onto skin. Always use shirt, or sleeve, or cloth unless doctor recommended.
If Icepack breaks or leaks, discard. 
Ice pack is not edible.
Apply for 20 minutes at a time with 20 minutes in between.