Buy the Symbol of Perfection: The Coldest Mattress
Do you want perfection while sleeping? Well, this question is clear because perfection in all aspects is required for a comfortable sleep at night. Those who are interested to see everything perfect should focus on bed mattress first. The Coldest Mattress is a special product designed for the conscious people who want to enjoy the best dreams.
100 % USA Made:
Yes, this mattress has been designed in the USA. It is a research-based innovation engineered by our mattress experts with the cooperation of coldest engineers. Involvement of engineering principles and experience of mattress experts has made this product ideal in all aspects.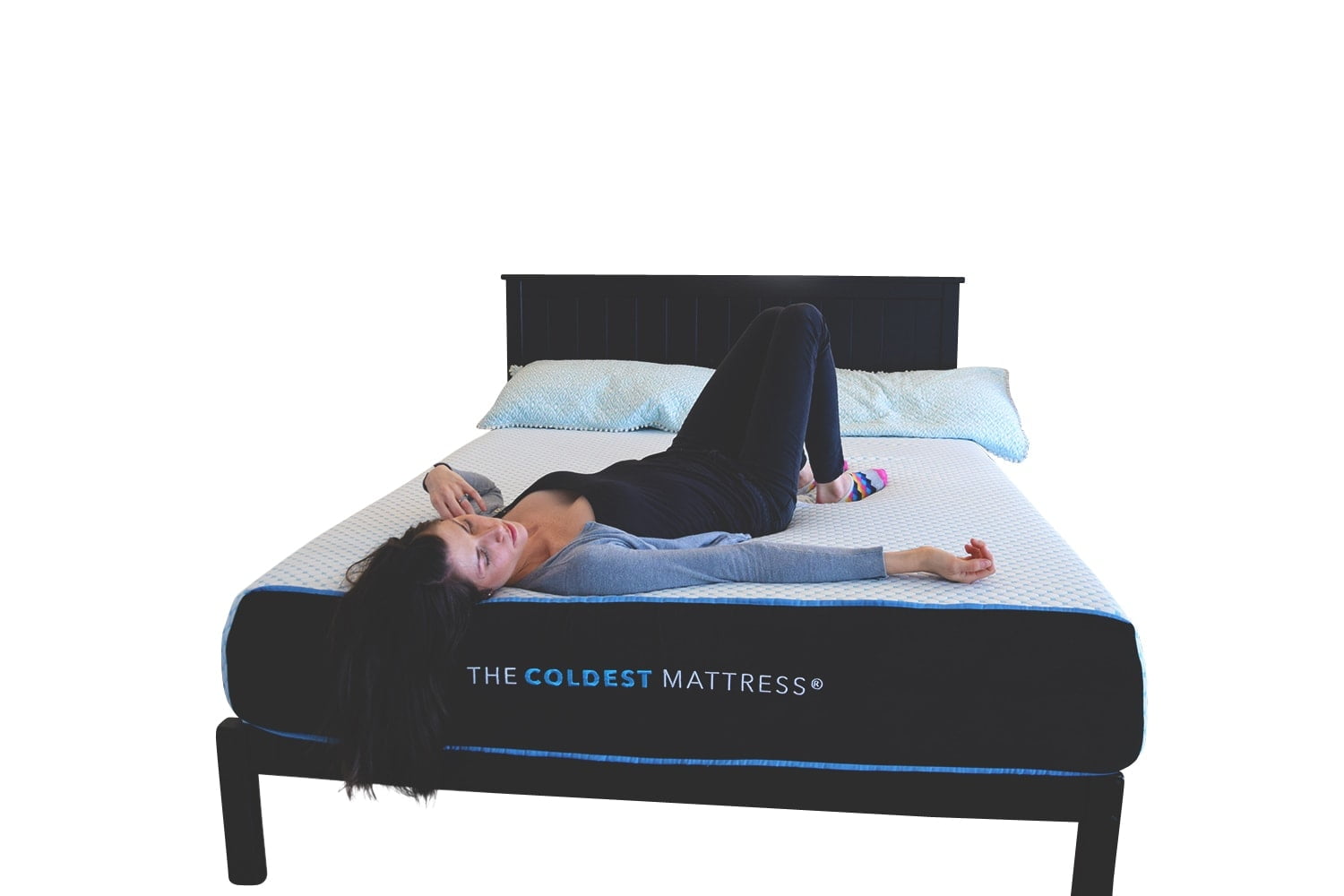 We Produce Perfection:
Don't forget that our Coldest Mattress is a scientific product. It fulfills the modern techniques and engineering points. It took more than 15 years to design, develop and produce this mattress. Combination of these efforts makes this mattress #1 choice in the mattress industry.
Modern Cooling Technology:
Yes, it has modern cooling technology accompanied by Regular Airflow system. The latex foam added to this mattress has an aeration layer. This layer makes it natural. It will show a cooling response within a few minutes. Remember, you will never feel hot & sweat with this unique mattress.
Base Layer with High-Density Support:
After the upper layer containing the aeration function, the bottom layer comes with high-density support. This base layer ensures longevity and enhanced support. Using The Coldest Mattress would be your best experience. Try it right now and see how good dreams come.
Take Risk-Free Sleep:
The coldest water ensures that users will feel ease and comfort in life. The Coldest Mattress is an effort which strengthens our promise. This mattress provides comfortable sleep. There will be no tension about sweat and maintain the temperature. Whether you have an air conditioning system or not, your body and mind will feel cool with this mattress.

Perfect Combination of Modern Science:
As a matter of fact, The Coldest Mattress is a unique product which has no comparison in the industry. It is now in the list of industry's top 10 mattresses with huge demand. Actually, people who have used this mattress are 100 % happy and satisfied. Would you like to see what people say about The Coldest Mattress? This brings you towards the reviews and feedbacks. Whether you check reviews at The Coldest Water or another third party source, there will be encouraging and appreciating comments about our mattress.
Try It Now:
Don't believe in claims and sayings. You can try The Coldest Mattress at your earliest. How to buy this best coldest mattress? It is neither difficult nor expensive. All you have to do is try our "Early Bird" offer which enables the buyers to get special discounts. Remember, the buyers using this offer also get gifts from the coldest water. Get ready to see a big surprise. Spend only $625 and it will be enough for the next several years. This purchase will bring peace of mind and comfortable sleep which is necessary for a heavy body.