Best Water Bottle 2018 for Travel
Drinking cold and fresh water is good for health but throwing disposable bottles away is not. Purchasing mineral water packed in plastic bottles is a trend all over the world. Millions of people buy these water bottles on daily basis. It is an alarming situation because it is increasing the amount of garbage in the world. Is there any solution? It would be better to purchase coldest best water bottles 2018 right now. This is a famous product which was designed for professional players and athletes. However, it gained significant attention in different sectors because of impressive features.
Buy Reusable Bottles:
There are lots of reasons why you need to have a reusable bottle. With the passage of time, reusable bottles have become popular worldwide. We offer Best Water Bottle 2018 provided coldest which is among the top rated options for the professionals. Those who are interested to avoid the dangers of plastic based bottles should pay attention towards this product. Now it is easy to stay hydrated while keeping the environment safe. Here are the varieties of the best water bottle 2018 for our buyers.
The Coldest Water (64 oz):
This is a superb water bottle famous for its bigger size. This water bottle has the ability to store 64 oz water for the users. No doubt, it has a large size but it doesn't change the efficiency. Yes, you can enjoy cold water even after 36 hours. You will feel the freshness of water as it was stored in the bottle a few minutes ago. This best water bottle 2018 is based on No-Sweat technology as well as insulation. This enables the users to enjoy long-lasting results in varying conditions.
The Coldest Bottle (32 oz):
This is another amazing water bottle which has a water carrying capacity of 32 oz. This bottle is suitable for the people who want to keep the water cold and fresh for a short period. However, this water bottle can keep the drinking water cold for up to 36 hours. This best water bottle 2018 is best for the people who work outdoor such as construction, development, and others.
Coldest Sports Bottle:
This is a special option for the athletes, outdoorsmen, and professional players. This bottle is mostly considered perfect for the sports activities. Whether it is training, exercise or fitness practice, you will need to have a source of cold water. It is true that burning of water happens during physical activity. Therefore it is recommended to have a quick water source. Also, ensure quick access to the cold water. This best water bottle 2018 helps the athletes and sportsmen to avoid signs of dehydration.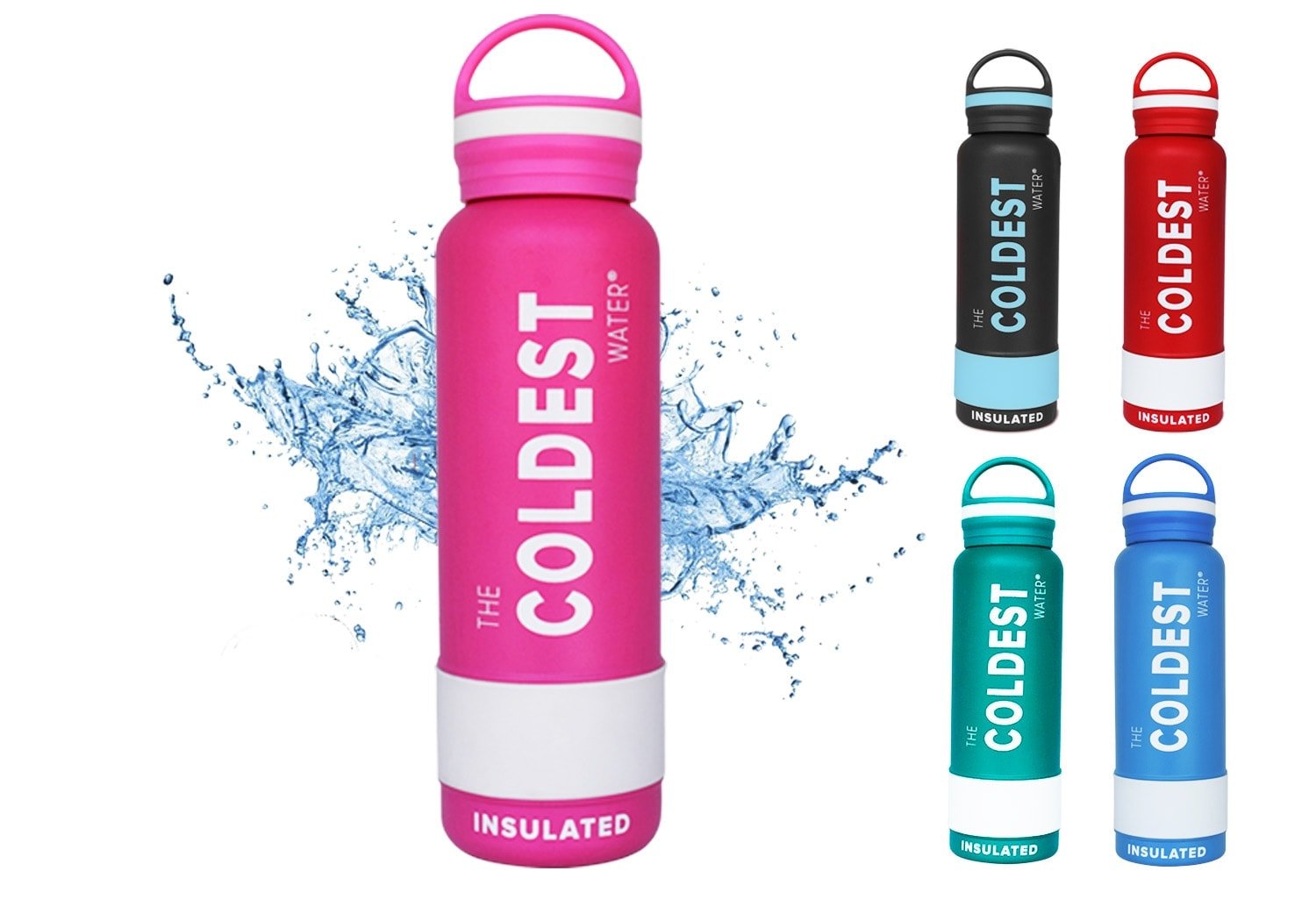 Buy Best water Bottle Accessories:
Remember, a water bottle best in all features always offers easy access to its accessories. The Coldest Water is among the best manufacturers offering a wide range of bottle accessories. Now you can buy top lids, straws, grips, bottle sleeves and cleaning brushes.
The Coldest Water is a popular source of quality water bottles. Use of latest technologies in the water bottles makes our customers comfortable and easy. Try our hydration guide for more detail about best water bottle 2018 presented by the Coldest.