What is the Best Insulated Water Bottle?
An insulated water bottle is distinguished by its ability to maintain the temperature of the water. Best-bottles-of-water-insulated if you pour a hot drink, it will keep the same temperature for a long time. And conversely, if you pour ice water, it will keep at the same temperature as you took it out of the fridge.
A good product must necessarily present a good value for money. Thus, you must not only consider its thermal performance but also its capacity, its practicality, its manufacturing material, and its aesthetics.
The best material is especially stainless steel because of its thermal performance and high resistance. These water bottles are BPA free and a good thermal conservator.
In terms of capacity, you are free to choose according to your convenience. Some like small volume models. They are mostly aimed at those seeking less space or for toddlers, while others prefer different sizes (12 oz Kids Size, 21 oz Sports Bottle 2.0, 21 oz, 32 oz, 32 oz Sports Bottle 2.0, 64 oz, 64 oz Sports Bottle 2.0, 1 Gallon and The Coldest Water Stainless Steel Tumbler Cup Hydro Pint 20 oz + Sliding Lid – Beverages Hot and Cold 3x Longer, Durable Double Wall Insulated Thermos Flask .). In any case, make sure you have a model that meets your needs in terms of practicality.
In addition, you can also enjoy some options. You can have models with handle, an external protective coating design, a carrying case, and many more.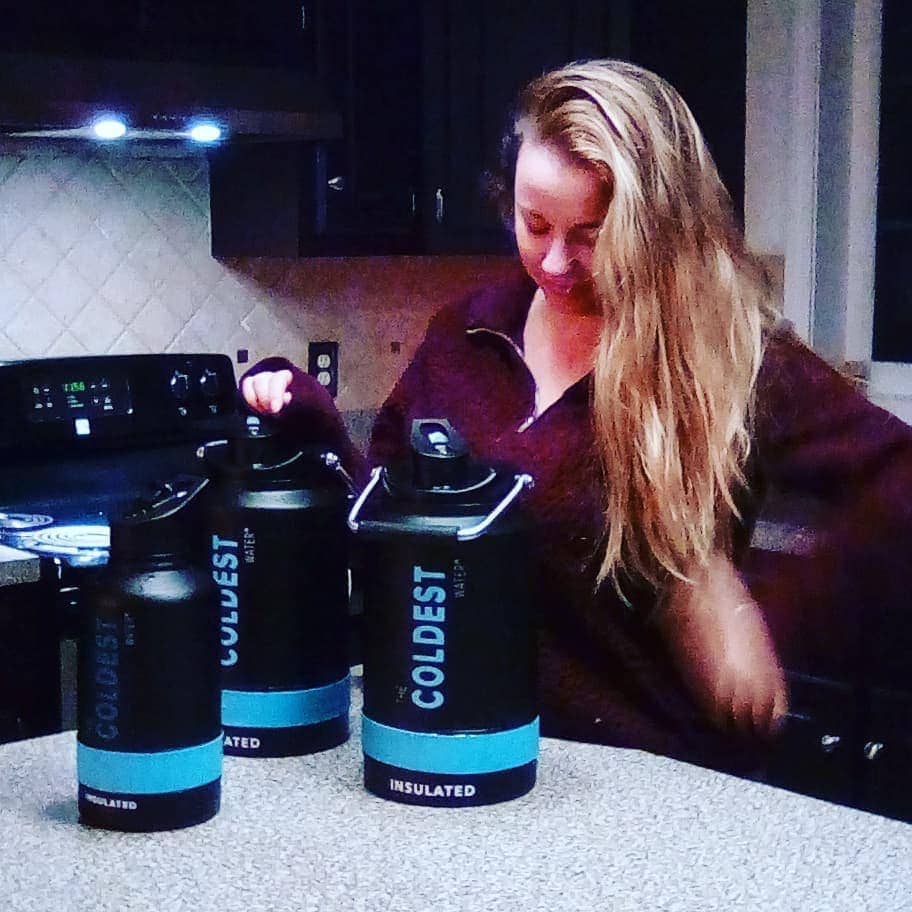 Industry Leading Stainless Steel Water Bottles:
Most of the worldwide famous and industry leading stainless steel water bottles carry insulation properties. These water bottles own double walls formed with heavy-duty steel. This formation lets the vacuum or air to stay between two layers like a sandwich and control condensation. 18/8 food grade steel is to make the inner steel layer, while the outer or second wall will penetrate the temperature. These two layers with vacuum in between them will keep the temperature of the liquid in bottle unchanged for the next several hours.
Coldest Double Walled Insulated Water Bottle:
Some inspiring benefits of using this design of stainless steel water bottles are given below.
1- It will never create condensation due to air insulation, unlike the single-walled stainless steel water bottle. It means there will be no possibility of sweating that will never let droplets of water appear at the outer layer of the water bottle.
2- Air insulation between double walls will never transmit the heat from the inner to the outer layer. That is why; it will be comfortable and easy for a user to hold the bottle; even you put hottest liquids in your stainless steel double walled water bottles. You can even use the wide mouth design to put big ice cubes and use the bottle truly like the best flask thermos. Similarly, your hands will never feel cold after putting ice cubes. The Coldest Water Bottles are best to keep your chilled drinks cold for the whole day and night. It is best for warm and cold liquids; even for ice cubes.
The sports cap of stainless steel water bottle will let you use all hot drinks up to 50 degree Celsius temperature. We don't suggest you use hot liquids with high temperatures due to a safety reason. Actually, hot water or drinks can create huge pressure inside the flask of your water bottle and it may spray hot vapors to your body, hand or face when you will open the cap carelessly. So, we advise you to put all hot drinks just up to 50 degree Celsius temperature and not above this level.