1 Gallon Coldest Water Bottle | 5 Basic Practices for a Healthy & Happy Life
What are the basics of a happy and healthy life? This topic is very important thus receiving attention worldwide. There are numerous blogs and articles related to this topic. Most of the article covers ideas, tips, and suggestions to improve the daily life routines. We are going to add little spice there. The Coldest Water always tries to improve the living standards and health options for its customers. Here are the interesting activities one can see for considerable improvement.
Hydration is a Key to Success:
First of all, we will start with the hydration as it is a point of everyone's interest. The Coldest Water targets the people who are travelers, athletes, sportsmen, and professionals such as construction workers. Therefore, our most of discussions revolve around proper hydration and dieting. Everyone knows that water is essential for survival. This brings our attention to hydration and its significance in different phases or activities. Whether you are busy in workouts, exercises or travel activities, you are spending energy and consuming water in the body. This may cause a lack of water in the body which is known as dehydration.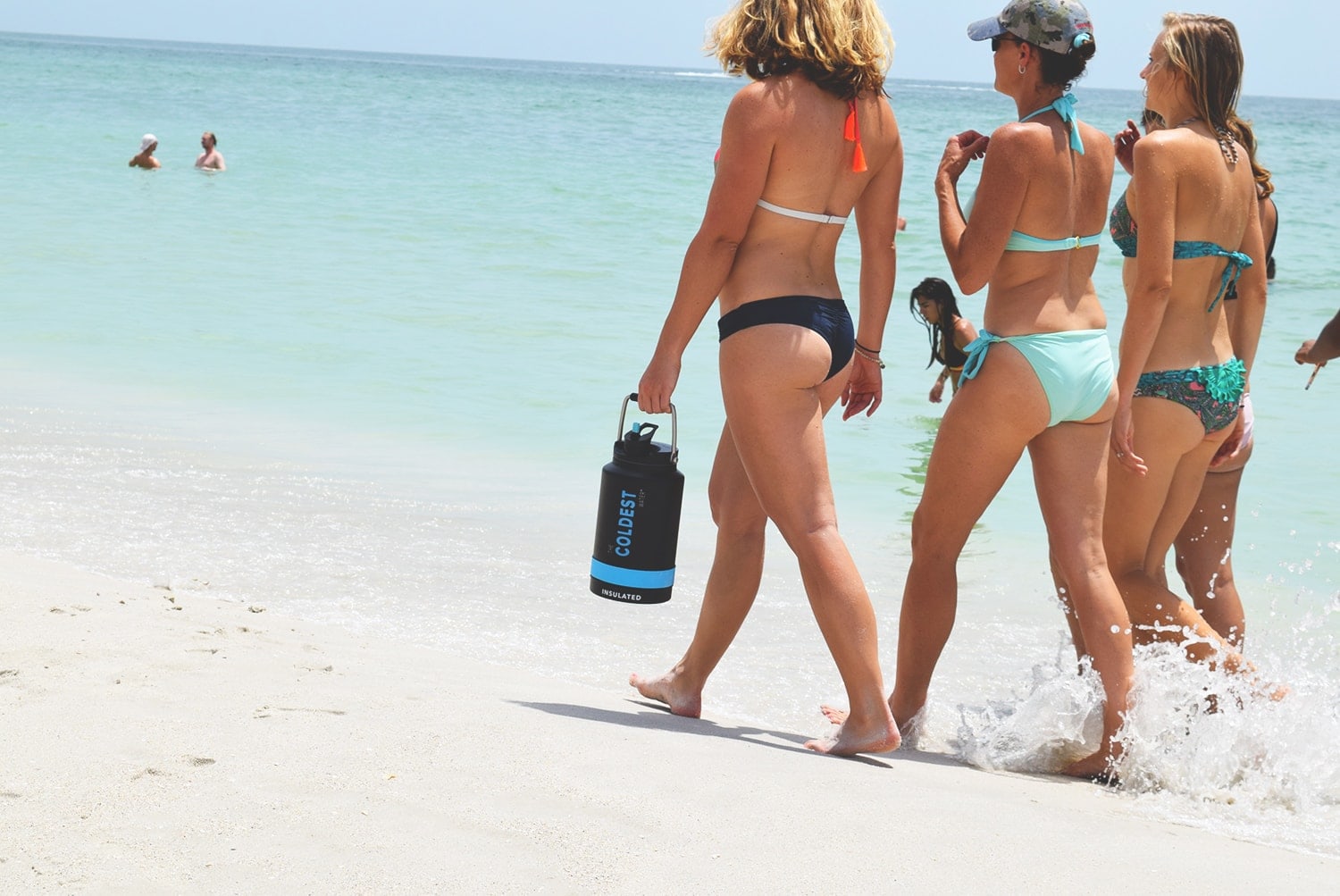 So what to do? The Coldest Water recommends buying 1 Gallon Coldest Water Bottle immediately. Why 1-gallon water bottle? Actually, you are consuming more water so the intake of more water must be ensured. Buying this stainless steel water bottle provides an opportunity to stay free of tension. Now you have an amazing product which offers 1 gallon of fresh and cold water for 36 plus hours.
Sleep and Wakeup on Time:
The second thing to remember is your sleeping routine. It is said that proper sleep during night maintains the metabolism. As a matter of fact, metabolism is a key feature supporting the body to generate more energy for daily works. People who sleep well always wake up early in the morning. This routine is valuable to give you a happier and healthier life.
Walk in Fresh Air:
Is there a lake or mountain new your home? You are a lucky person if you have these blessings. Walking around the water lakes or mountains provides fresh air containing more oxygen. Imagine the heavy intake of oxygen early in the morning. This will keep your brain and body active for the day long. Walking in fresh air activates your muscles, cells, and tissues to face the upcoming physical challenges. Drinking fresh water on a regular interval is helpful to keep you fit. Buy 1 Gallon Coldest Water Bottle, it is recently introduced to provide the coldest water at any place and make you hydrated all the time.

Drink 8 Glasses of Water:
Start your family day with fresh and cold water. Everybody should drink at least 8 glasses of water from 1 Gallon Coldest Water Bottle during the day. This will initiate the metabolism and efficient digestion in the body. You can continue this routine anywhere if you have the coldest bottle.
Prepare for Weather Extremes:
Whether you are an athlete or a professional (Construction worker or Developer), it is necessary to fight weather extremes. 1 Gallon Coldest Water Bottle helps you to stay hydrated for hours in different weather conditions. You can easily develop resistance against the weather extremes if you continue the above-mentioned practice throughout a year. Keep your 1 Gallon Coldest Water Bottle to enjoy the cold water in summer and hot drinks in the winter season.