Turn your tumbler into the ideal to-go cup with the 20 oz Sliding Tumbler Lid. Our lid allows easy sliding back and forth and prevents your beverage from splashing during your adventures.
Suitable for The Coldest Water Stainless Steel Tumbler Cup 20z
Cold & Hot Beverages
Splash resistant sliding lid
Easy to clean and dishwasher safe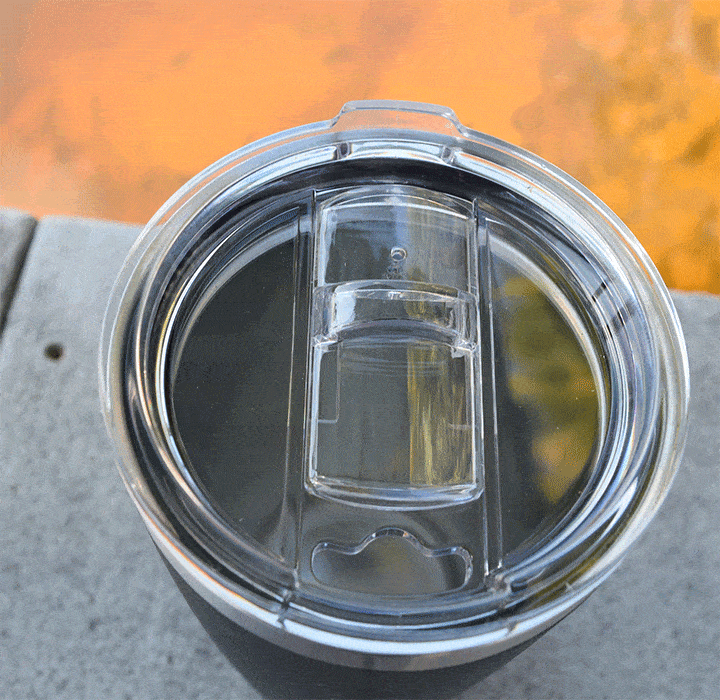 What makes The Coldest Water feel so magical?

The science & engineering behind the scenes.
Most products you have are average. We hate that. When we build a product, we look to re-think how we can do it better, colder and more superior. We are an elite team of engineers based in Naples, Florida working day and night to invent the coldest, most superior products. 5 years later, and many patents filed, The Coldest Bottle, The Coldest Cooler, The Coldest Ice Packs, and The Darkest Coffee was born. Some call it 'game-changing' but we just want to build products we are proud of, that we love and use every day, which ultimately, create less waste for the planet…..
WARNINGS:
Use extreme caution when using with hot liquids. Depending on altitude, pressure, temperature, and other factors may affect bottle and performance.