Using Ice Pack And Cold Pack
Ice packs and cold packs are a handy bag filled with water, refrigerant gel or liquid. These packs can be used to keep food cool in coolers or as cold compress to ease the pain of minor injuries. These ice packs can be used to relax your body parts like ankle, sprains, back pain, arms foo, and knees pains, hamstring and muscle pains, stomach aches, still neck, calves, and many other sports injuries. In simple words, we can say that, ice packs are suitable for all sports players. It is beneficial before or after exercise activities.
Kinds of Ice & Cold Packs:
There are a different kind of ice packs and cold packs available; we will discuss some of them here
Ice Towel:
Just wet the towel with icy liquid, squeeze out until the excess water gone away. Give it a wobble then it will decrease the inner temperature to give you a cooling effect. Fold it in a way that you need to put in a plastic pack, place it in the freezer for around fifteen minutes. After the given time, expel the towel from the pack and then spot it on the affected area or painful zone.
Ice Pack:
First of all purchase an ice pack or plastic bag from the market. Put around half a kilogram (1lb) of ice in the pack. Add sufficient water to scarcely cover the ice. Remove all the air from the pack and then close it. Cover the pack with the wet towel and then apply this to the influenced zone.
Read More: The Coldest Ice Packs for Different Types of Injuries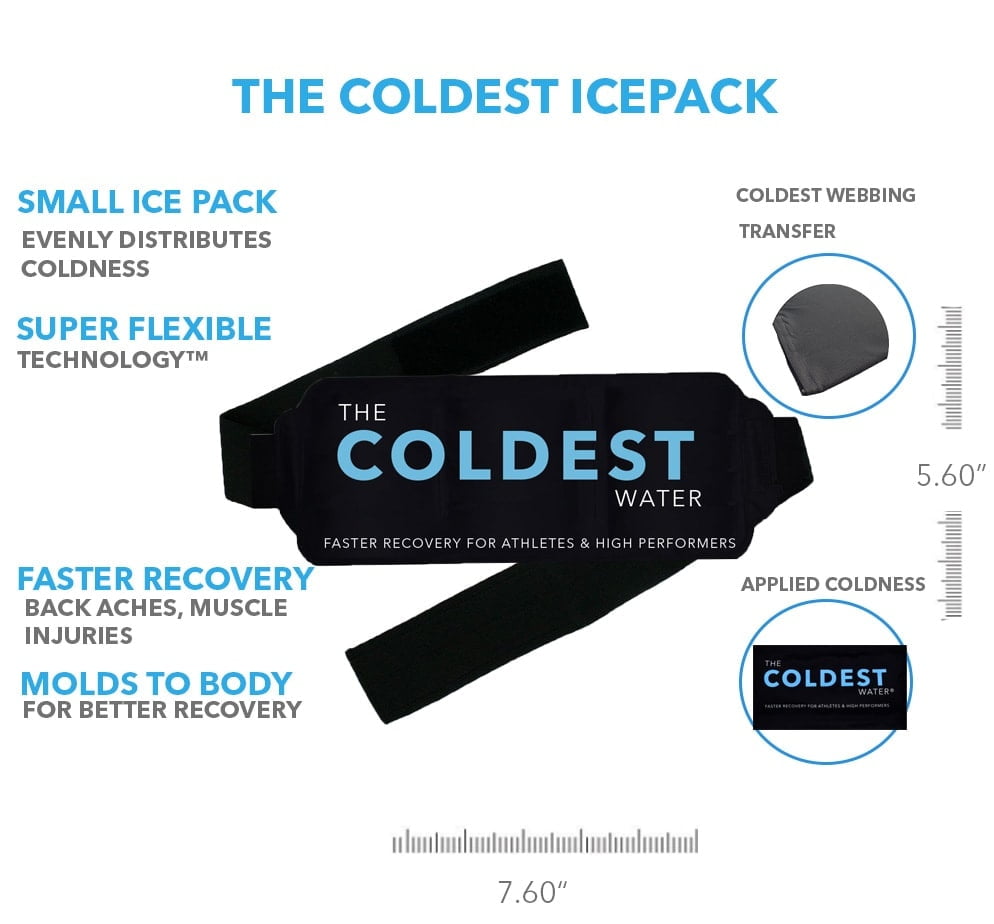 Ice Pack for a quicker recovery with injuries, sprains, soreness, pain relief

Shop with confidently. The Coldest Water has over 6000+ verified 5 star reviews

Ships out in twelve hours / No hassle returns

As featured in Business Insider, Parade, and New York Magazine
Cold Packs:
In this way, packs of solidified peas or corn are reasonable, and only it will take ten to twenty minutes to be ready. But these can give the best move to your body.

Blend around 3 cups of water (720 ml) & 1 cup of scouring liquor (240 ml) in a cooler pack. Seal the pack and spot it in the cooler until mush shapes. Refreeze the pack when it mixed from inside.

There are several kinds of ice packs available in the market; you can also use them again and again. Need to store them in the cold places. Some are intended to fold over an affected region for example for leg and arm injuries.
Read More: Treating Sports Injuries with Ice Pack and Heat Pack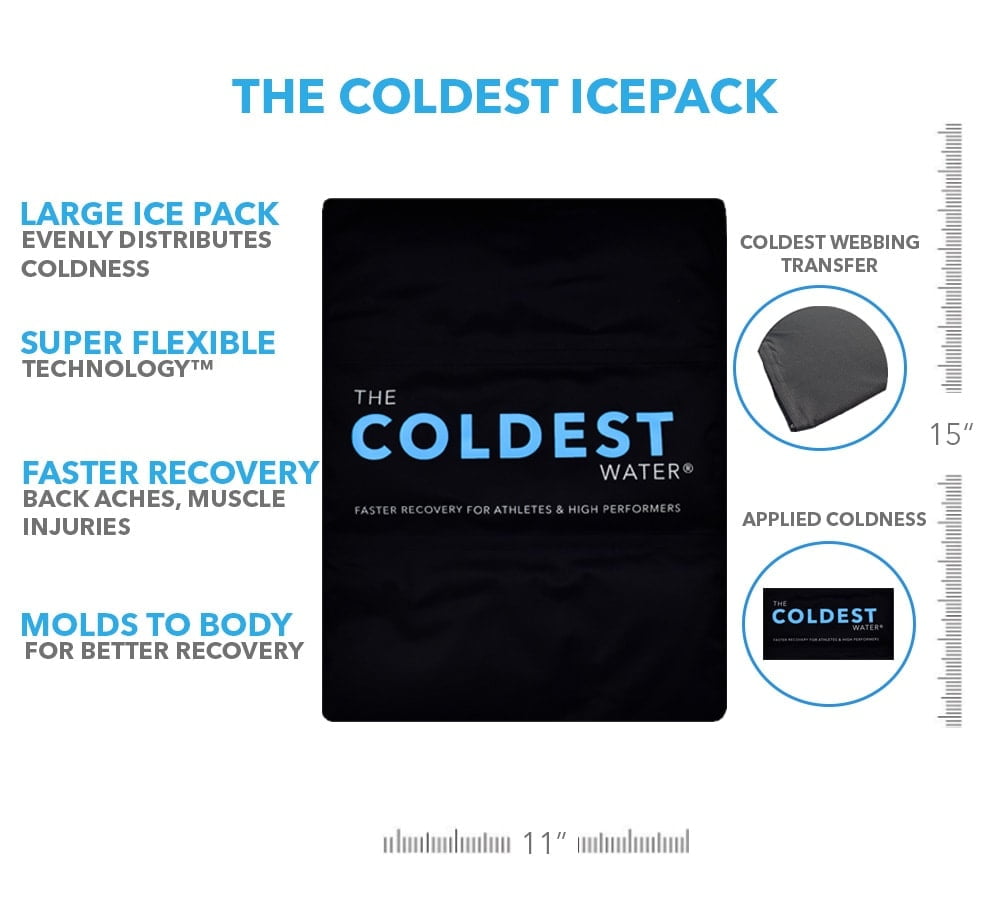 Usage Instructions of Ice Packs & Cold Packs:
These are recommended for all sport person or high performers for pain relief and injury treatments. These Ice packs will give you not only faster recovery, but an advantage in on the field.
According to your pain, puffiness, and soreness apply these Coldest Ice Packs to the affected areas at least three times a day. After the injury, the first 72 hours are crucial; apply an ice pack for ten minutes in one hour time period. After this crucial period, apply for fifteen to twenty minutes, three times each day. 3 times should be the start of the day, in the late evening and around more than one hour before sleep time. Likewise, apply an ice pack after any energetic workout.
Read More: Ankle Injuries: Types, Causes, and Treatments
Don't apply ice directly to your skin; place some fabric in between ice and skin. The duration should not be greater than twenty minutes in one time. It is better to use coldest Ice packs available online store.