WE HAVE HERE A TEMPERATURE TEST BETWEEN THE THERMOS 24OZ. WATER BOTTLE AND THE COLDEST 24OZ. WATER BOTTLE.
WHICH ONE IS COLDER? LET'S FIND OUT!
Is Thermos water bottle colder than The Coldest? Let's find out. We're gonna do the 24-hour temperature test. Both Thermos and The Coldest bottle are 24oz. in size and we filled both of with ice and water as evenly as possible.
THIS IS HOW THEY LOOK WHEN THEY'RE ALL FILLED UP.
24 HOURS LATER…
After 24 hours we're gonna check each bottle's temperature to see which one is the coldest. We let the temperature stabilize for a couple of seconds. And according to the results, The Coldest is 42 degrees while The Thermos bottle is 54 degrees, a 12 degrees difference in coldness.
DISCLAIMER: ALL CONTENT IN THIS VIDEO IS FOR INFORMATIONAL AND ENTERTAINMENT PURPOSES ONLY AND DOES NOT CONSTITUTE A CERTIFIED OR LICENSED EXPERIMENT. ANY INFORMATION IN THIS VIDEO SHOULD BE REGARDED AS PERSONAL OPINIONS RATHER THAN ASSERTIONS OR INFORMATION. YOU ARE FREE TO CONDUCT YOUR OWN RESEARCH AND CREATE YOUR OWN CONCLUSIONS.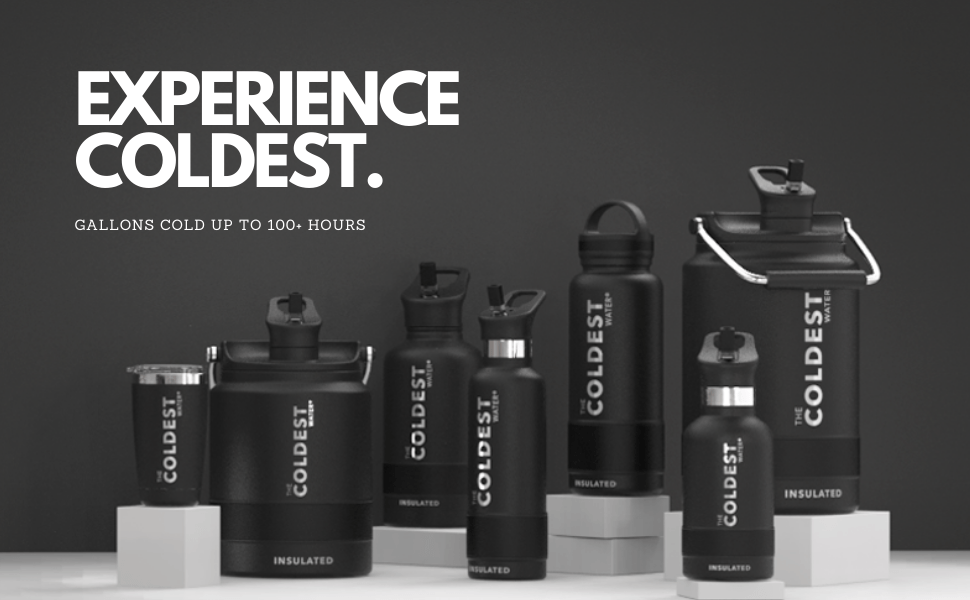 Getting enough water every day is important for your health. Drinking water can prevent dehydration, a condition that can cause unclear thinking, result in mood change, cause your body to overheat, and lead to constipation and kidney stones.