Feeling drained during summer? Can't take the summer heat?. Well, maybe you are not hydrated enough to stand the summer heat. There are some ways to hydrate yourself during summer, specially if your body is active.
During summer is a wonderful time to be outside, but be cautious when you're outside you might not cope with the heat. Staying hydrated is crucial as the weather rises. Heat exhaustion and heat stroke are major health problems, yet they are preventable.
Water is an essential component to human body specially during summer. Water is required by the body for a variety of activities, including flushing toxins from key organs and transporting nutrients to cells.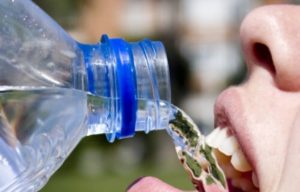 Dehydration causes stress on the body, resulting in feelings of exhaustion, light-headedness, or pounding headaches as the body loses its ability to cool down correctly.
WAYS TO KEEP HYDRATED THIS SUMMER
DRINK WATER
Drinking plenty of water is the most effective way to stay hydrated. It lets the body to cooldown faster. Be sure to drink water more than the usual.
A BIG NO TO SUGARY DRINK AND CAFFEINE
Do you think these drinks like sodas, juices and cold coffee can hydrate you? no. Some liquids are not suitable for hydration because there are ingredients that removes the water from your body tissues.
EAT HIGH WATER CONTENT FOODS
Fluid intake can also get from eating high water content food. Watermelon, broccoli, strawberries, tomatoes are some of the food that has high water content. This is very helpful because 80% of our water intake comes from water while the 20% comes from food intake.
COOL BATH OR SHOWER
Taking a nice bath or shower can cooldown your body faster, after staying outside for a long time this may help to freshen you up and cooldown your body.
Being outside during this summer is fun but make sure to keep hydrated.
THE COLDEST WATER BOTTLE: BEST PARTNER IN HYDRATION
There are a lot of water bottle brands out in the market, each brand has a different material, specification and design. But, The Coldest Water stands out the most. You want to know why? Then keep scrolling.
The Coldest Water is one of the rising brand in the United States when it comes to water bottles because of its unique way to maintain the coldness of the water. It is professionally engineered and designed by the coldest engineers that spends a lot of time to ensure the quality of product.
Reasons Why This Is The Best Partner In Hydration:
DOUBLE WALL STAINLESS STEEL
COLD UP TO 24+ HRS
NEVER SWEAT TECHNOLOGY
LEAK FREE
FITS BIG ICE CUBES
FLOATS IN WATER
EASY TO CLEAN
HANDY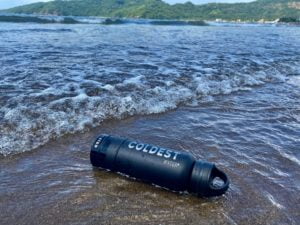 The best thing with The Coldest Water is that it has a LIFETIME WARRANTY against defects
Enjoy Summer and Keep Hydrated