Is your Flip Top whistling or making noise while drinking? This happens sometimes with the cap when the valve is too tight. We're aware of it and did determine the exact cause.
Gently push the air valve with your finger, or a pen, from the top, without pushing the air valve off the cap. The air valve is the small round opening above the cap. You won't need to do this every time you drink. The fix should last, and it should loosen the tightness of the air valve.
This only happens in some caps but can be easily fixed without any tools
Any issues we are here to help. <3 from the coldest team.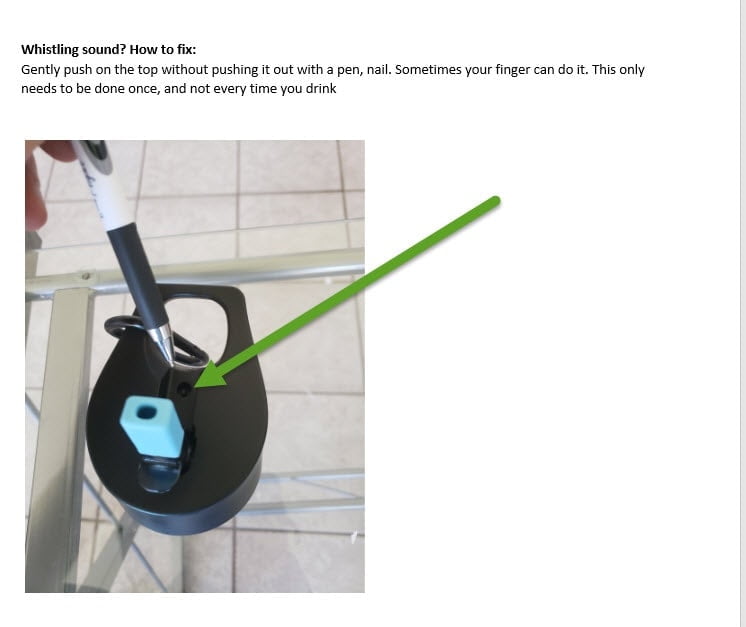 Any questions? Don't hesitate to get in touch with our support team, available around the clock to fix any issues you have.