The Benefits of The Stainless Steel Bottle
Why buy a coldest bottle? There are many reasons; the stainless steel bottle has many advantages.
Advantage # 1 of Coldest Stainless Steel Bottle: Quality and Durability
In addition to high manufacturing quality, all our Sports Bottles have a 100% stainless steel body. They are robust and corrosion-resistant; it ensures a long life for your bottle and easy maintenance. A stainless steel bottle can be used and reused without moderation. It has no sweat technology. You can carry big ice cubes.
Advantage # 2 of Coldest Stainless Steel Bottle: Simplicity of Use
You can fill your bottle with brandy, tap water, whiskey, booze, vodka or any other drink. To wash your flask, the method is the same as for hand washing your kitchenware. To carry your bottle, simply put it in your bag or backpack, or in your pocket, ready to accompany you wherever you want. It fits in 99% of cup holders, bike racks, and cars. During your hiking, work, school, sports, your outings various, during a picnic, for your meals with family or friends, the opportunities are many.
Read More: How Does Drinking Water Keep Your Skin Healthy?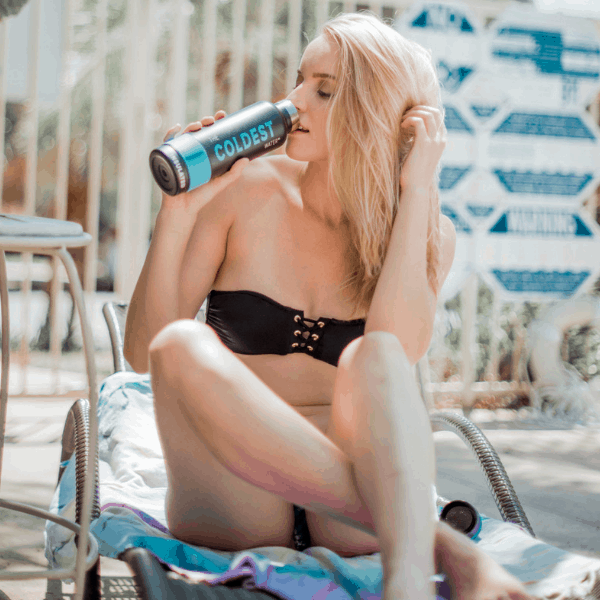 Advantage # 3 of Coldest Stainless Steel Bottle: Drink Healthy, Preserve Taste
Stainless steel coldest Bottle is a rigid, healthy and perfectly recyclable material. The best grade stainless steel, it is known for its quality for almost a century. Its use extends to areas where robustness and hygiene are crucial, such as surgery and hospital care, restaurants, cooking in general (pots, pans, cutlery …), and in many other areas. Our coldest bottle has the property of not holding bacteria, and perfectly preserves the flavor of your drink, unlike aluminum or some plastics.
Advantage # 4 of Coldest Stainless Steel Bottle: High Resistance to Corrosion
Its composition used for the coldest bottle ensures high corrosion resistance. Alloy based on natural elements (iron, nickel, and chrome), thus Coldest Bottle is one of the most resistant materials and most suitable for the storage of consumable liquids.
Advantage No. # Coldest Stainless Steel Bottle: Design
The brand Coldest Water has developed several ranges of bottles, original and different size bottles (example: Coldest 1 Gallon Jug), The Coldest Bottle – 64 oz, Coldest 32 oz Bottle, Coldest 21 oz Sports Bottle, Coldest 21 oz Bottle and Coldest 20 oz Tumbler with Sliding Lid and other products. There is something for every taste!
Advantage # 6 Coldest Stainless Steel Bottle: Price-Performance Ratio
In addition to exemplary manufacturing and finishing, our coldest bottles enjoy a highly competitive price. Indeed, the price of our bottles remains accessible, between 23 $ and 110 $.
Read On: Sleep Properly: Learn How to Get Improved Sleep and Be Healthy

Advantage # 7 Coldest Stainless Steel Bottle: Multi-Purpose
Our coldest bottle will keep your whiskey, rum, booze, water or other beverage in the best conditions. Whether, it is in your pocket, in your backpack or in your fridge, until you want to enjoy your beverage. Our bottles can also be useful to carry your alcohol with the aim, also, to disinfect a small wound, from where their utility in situations of rescue and survival. There are many stories of adventure and expedition where the coldest bottles have proved a great help. It is an ideal asset in a survival kit. In addition, the strength and relatively compact shape of the coldest bottle allow storage in multiple conditions, easy transport and fast handling.
Advantage # 8 Coldest Stainless Steel Bottle: Gift Idea
For all the reasons mentioned above, our Coldest Bottle is one of the excellent gift ideas. You can present this to your loved one for all the year, like Father's Day, Birthdays and Christmas, etc.
Read More: 7 Fantastic Benefits of Drinking Water for Skin Acne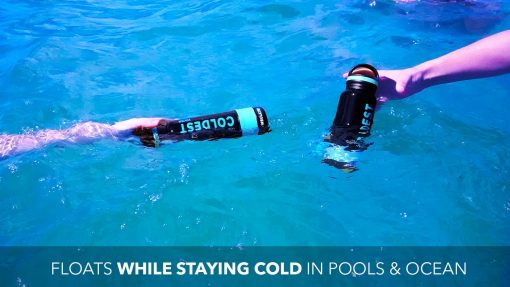 Advantage # 9 Coldest Stainless Steel Bottle: Keep Cold Longer
Fully insulated 2.0 Lid technology, which keeps water colder longer 36+ hours. Floats in oceans and pools so you never lose it