The Advantages of Owning the Coldest Water Bottle
Is it hot outside? It is brutal for most of the people. Unrelenting heat of the summers can be defeated using various ways. However, drinking an excess of water has no comparison in this matter. Our body requires proper hydration. Everyone knows that hydration comes from the drinking water. It is recommended to drink more and more water whenever it is hot and you are working outside. Remember, drinking fresh and cold water is a healthy activity. Check our hydration guide to learn how to stay hydrated in different types of situations. You will also find the advantage of using best coldest water bottles with bottle sleeve and different colored water bottle grips.
Durable materials:
The very first benefit of using the coldest water bottle for the users is the high durability. These water bottles are based on stainless steel and other quality materials. Combination of quality materials makes the water bottle stronger and durable. Stainless steel is less dangerous than plastics, old-fashioned glasses and iron.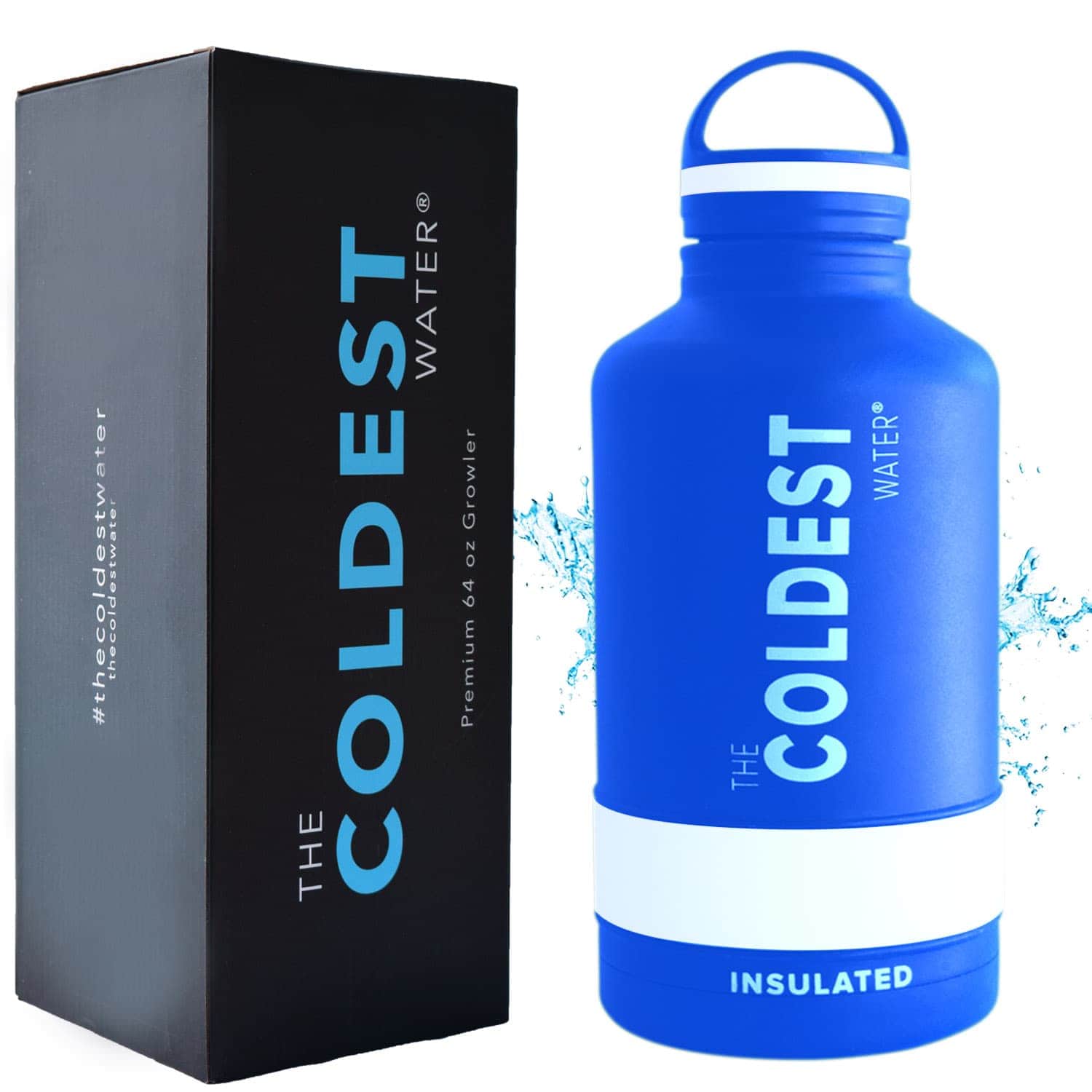 Leaked proof:
Owning the coldest water bottle enables the users to enjoy a sealed facility with no leakage. Now it is easy to carry your water wherever you go. Whether you put the bottle in your backpack or carry it in hands, there will be no leakage. Actually, the top lid of this bottle is strong and tight. Stainless steel walls provide extra protection from the leakage.
Easy to use:
As a matter of facts, everyone prefers to buy a water bottle which is easy to use. See reviews, comments, and feedbacks, coldest water bottles are among the easiest facilities for the users worldwide. A good water bottle always offers quick access to the cold water in any situation. You don't need to have a glass or container to utilize the water present in this bottle. Just open the lid and take the sips from quality straw.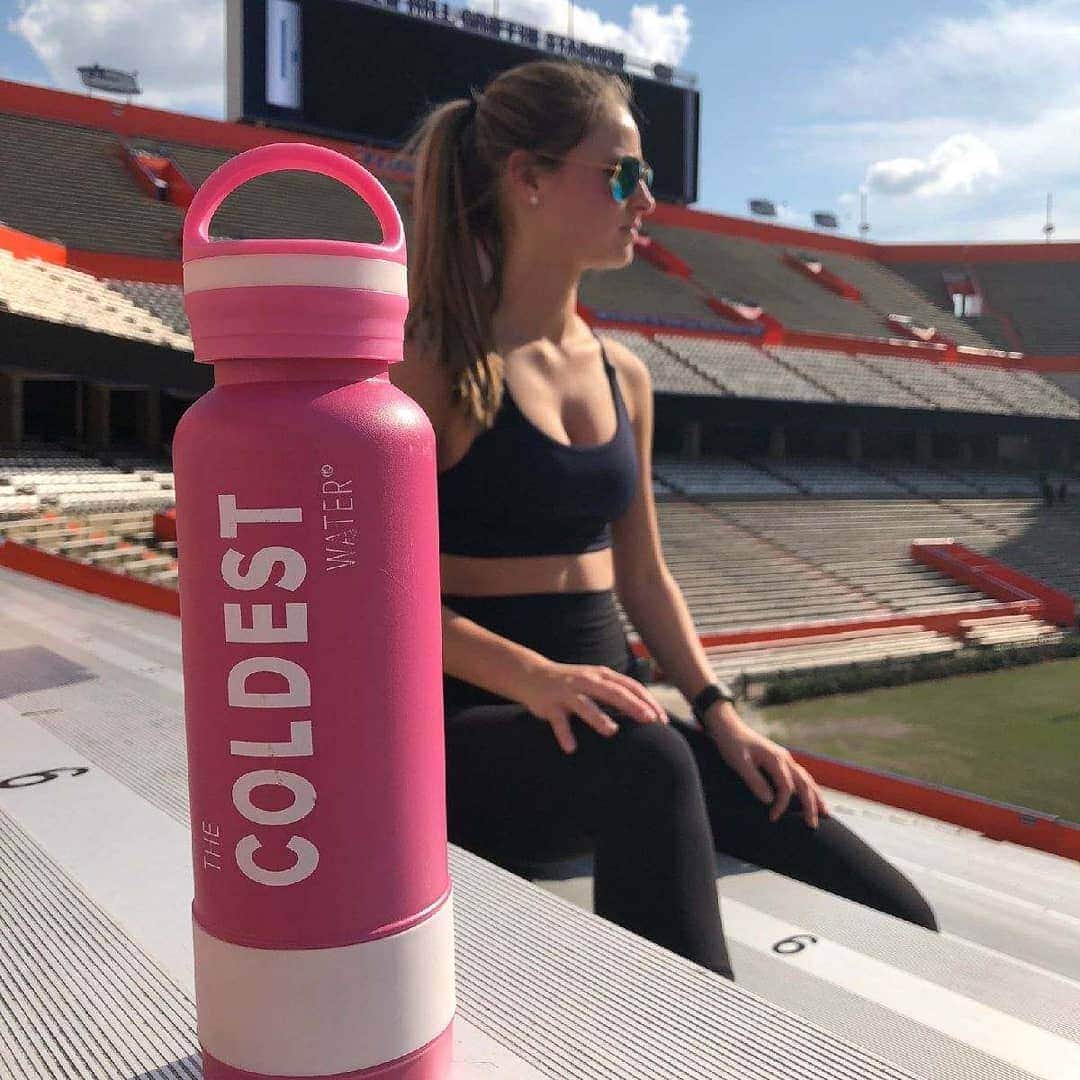 The right amount of storage:
This is an essential point to remember. A water bottle should be able to store enough water for your daily requirements. As a matter of fact, coldest water bottles are available in different sizes. Now it is simple to buy a perfect size to store right amount of water. Before you select any size, it is essential to see your daily activities such as exercises, working hours and conditions. At The Coldest Water, we offer 21 oz, 32 oz and 64 oz water bottles for the buyers. Choose which one is more suitable for your routines.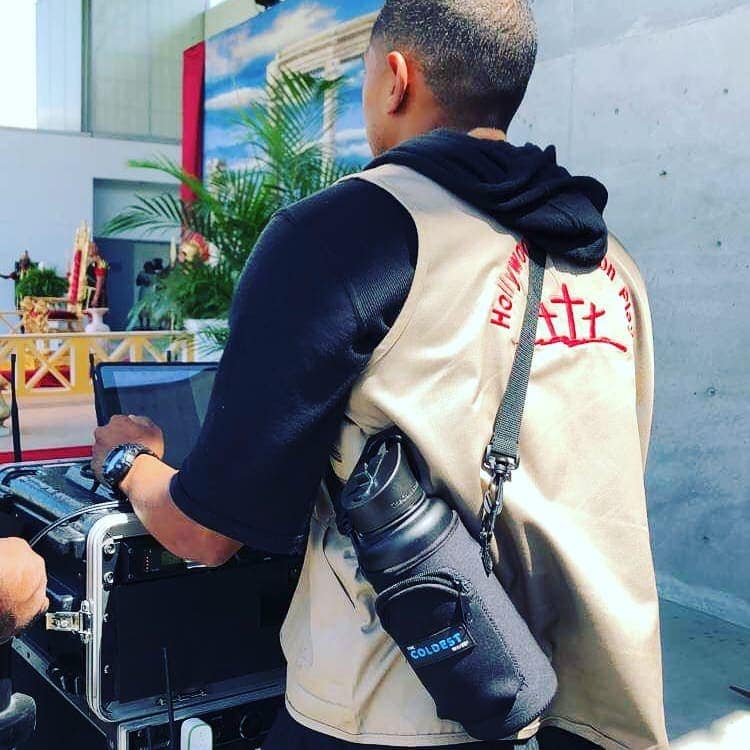 Easy Carrying with Bottle sleeve:
A water bottle should be easy to carry because of its weight. Coldest water bottles are based on stainless steel which makes the bottles easy to carry. There is no need to be worried about the weight of bottle and water. Carrying 500 ml water in a bottle is difficult. Therefore, we have attached a strong grip with the bottle. Buy the pack of five water bottle grips if you need replacement. On the other hand, you can choose a bottle sleeve from our store. This bottle sleeve makes it easier to carry cold water wherever you go.