Ten Benefits of Using Backpack | Growler Backpack
Rucksacks, haversacks, knapsacks or carryalls etc. all come under a common heading Backpack. These backpacks are a really important tool in common routine. Students use it for carrying books, study material. Hikers, athletes, travelers, professionals, almost everyone needs a backpack to carry their respective tools or things every day. As mentioned in the first line, there are several types of backpacks and you need to choose one according to your requirements.
Here are 10 benefits of backpacks.
Handiness:
Backpacks are an incredibly convenient mode of carrying all your things. Right from a laptop to running shoes or right from the coldest water bottle to a tent; everything can be fit into the backpack.
Style statement:
Backpacks beat traditional style bags with attractive colors and textures. They are available in different sizes and different structures. There are two pocket bags, three pockets bags, horizontally opening bags, normal vertical opening bags and much more. If you visit any online platform or market near you, you can get a variety of backpacks. Some of the backpacks go with all types of attire; some go well with western outfits. College students generally have at least two backpacks which go with different combinations of clothes and accessories.
Easy to Find your Belongings:
Bags have different pockets for everything. They keep it really simple to organize all of your things. Most of the bags have special compartments for a water bottle, laptops, keys, and hiking accessories to keep your personal stuff safely.
Time Efficient:
Unlike suitcases, Growler Backpacks are easy to move. They do not consume your time traveling or in moving them with you. You will be surprised to know how comfortable you can move around with speed.
Low maintenance:
The backpack is the low maintenance accessory. If you buy a quality backpack then rarely you have to spend time or money on repairing it. The high-quality backpack spreads pressure on your shoulders and back equally; allows you to carry things for a longer period of time while trekking and hiking.
Best for Fragile Items:
Fragile items are difficult to carry around in suitcases and traditional bags. Growler Backpacks are available with extra cushioning and padding. This protects fragile and valuable items even if you bash against hard things.
Waterproof and Dustproof:
You can carry all your important document and files as well as electronic devices in rainy seasons. Everything is protected from water. In short, backpacks allow you to carry anything safely even in bad weather.
Life in Compartments:
You can organize yourself and keep up to date with the help of a backpack. Most of the backpacks come with a number of compartments where you can keep things categorically. Plus pockets come with zip locks which do not allow mixing of things.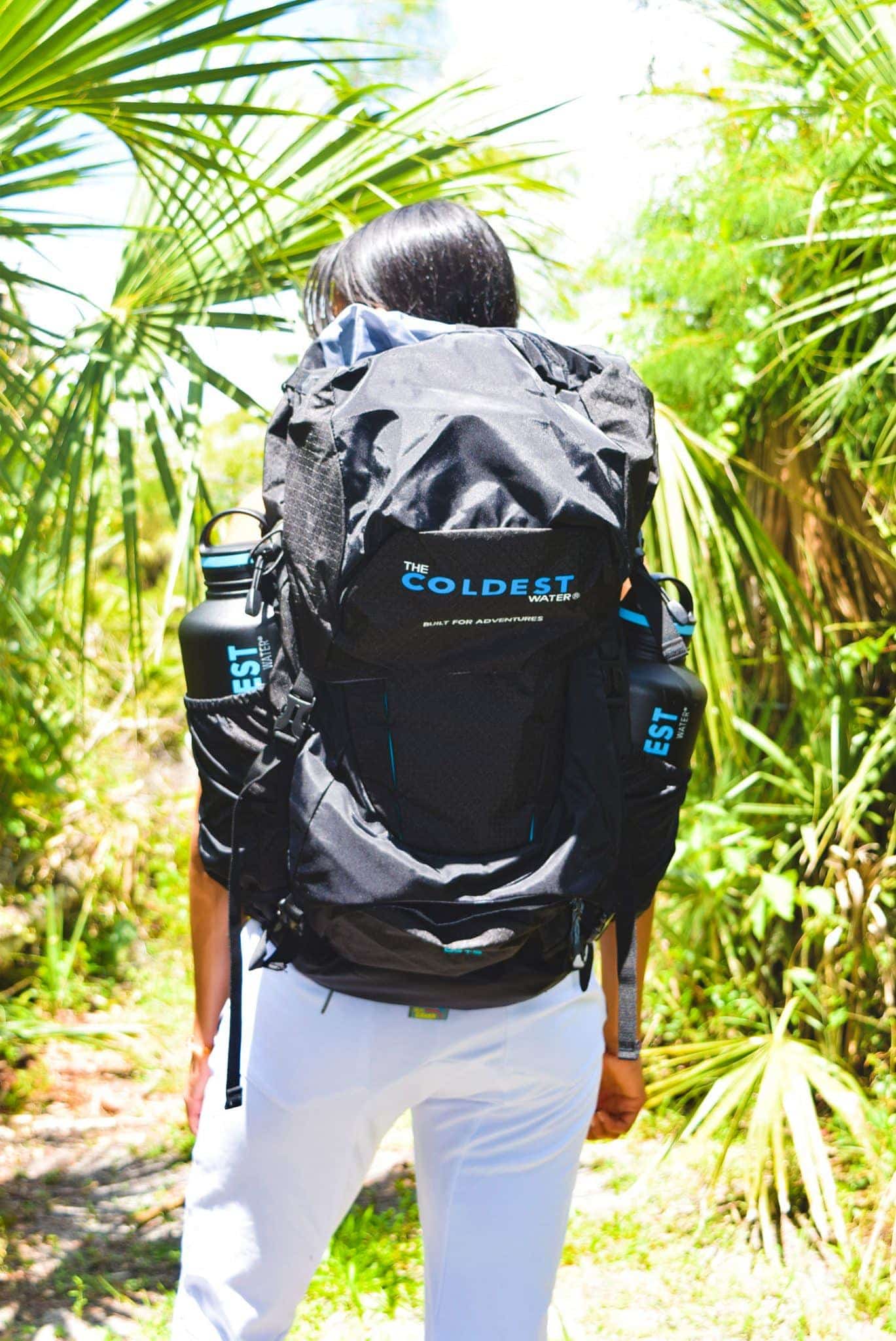 Easy to Carry:
You can carry Growler Backpack in your hands or you can wear them on your shoulders. They are extremely easy to carry around and lightweight. You can run behind a bus, Climb Mountains, and hop in running train with a backpack on your back but you cannot do any of this with a suitcase or any other bag.
Economical Accessory:
You need not have to spend a lot of money to purchase backpacks as they are comparatively economical. They completely value for money and most of them come with a warranty for one or two years against manufacturing defects.
Conclusion:
Backpacks are the best accessory for outdoor activities. The Coldest Water Company recently launches the Growler Backpack to make traveler's life easiest and simpler. This is the First Ever Finest quality growler backpack available for sports, hiking, traveling or just strolling in the park. This backpack is available in the 65L size and it has all the positive aspects to have one. Get it before stock runs out.