The Darkest Coffee has arrived.
WE BELIEVE THE ULTIMATE COFFEE IS DARK ROASTED COFFEE
Roasted to perfection and sourced with the freshest Nicaraguan beans, the taste is incredibly better than competing roasts of all types.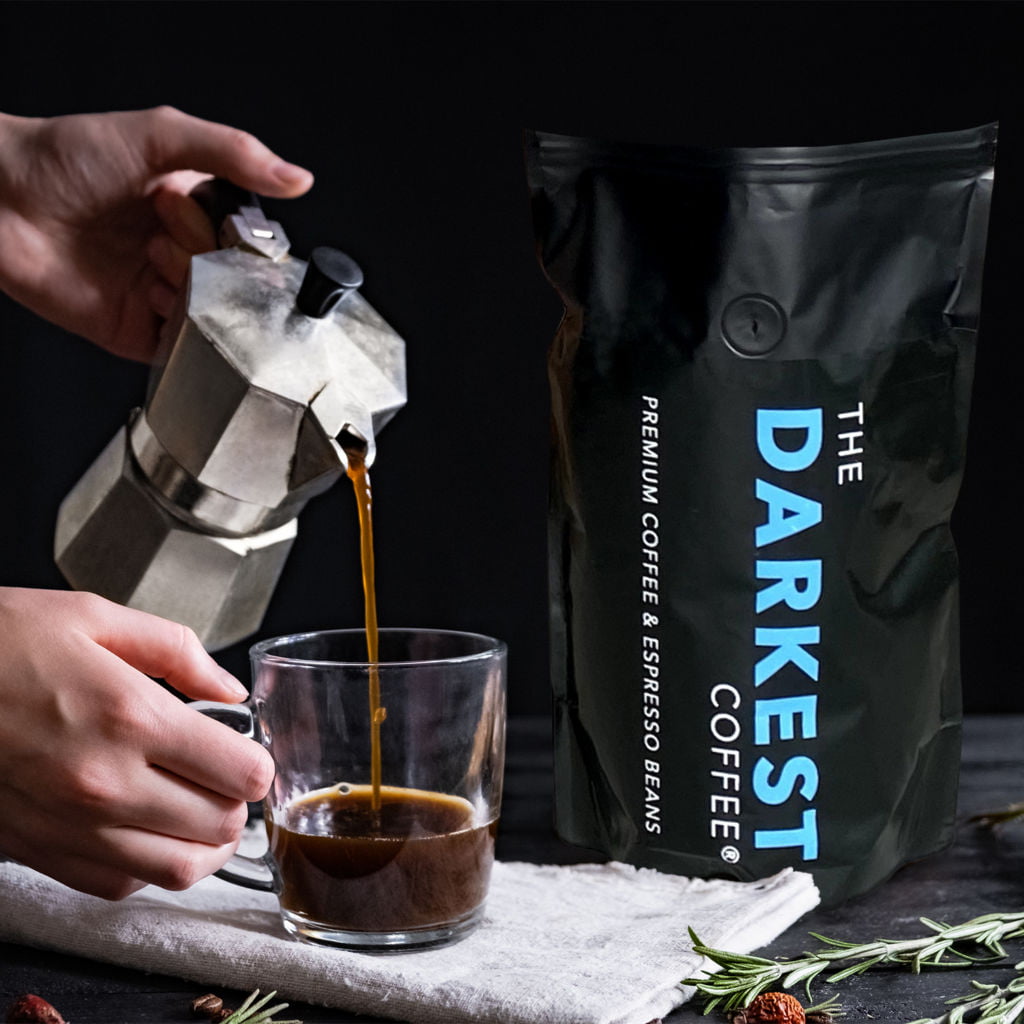 It all started with 100,000 brews of ordinary coffee at The Coldest HQ when realized that coffee could be improved much better, much darker. After all, we love to drink coffee everyday.
We sought after to create the freshest darkest roast for us. This is when The Darkest Coffee was born.
CREATED USING THE DARKEST BEANS & PERFECT ROASTING
Like all our products, we went all out on the on the details. From sourcing directly from farmers the freshest, darkest coffee beans, to our special roasting techniques, and then delivering it to you moments after it is roasted. Our supply chain is tight, which is essential to the darkest freshest taste. Basically, there are hundreds of people working hard behind the scenes to get you the best darkest coffee, ever made. 
Beginning with farmers Rolyn and Lorena Garcia in Nicaragua, The Darkest Roastery has always been a Farmer First Organization that is now actively pursuing direct trade relationships with farmers in Honduras, Uganda, Peru, Colombia and the Congo. Paying more per pound than Fair Trade and forging a new type of relationship with coffee farmers, The Coldest Roastery looks to empower farmers to support themselves, their families, and their communities by forming a partnership.
Supporting Local Communities
We are so happy to help our farmers in Nicaragua with projects that are beneficial to themselves and their community. Together we are working to get bunk beds for their students. In purchasing The Darkest Coffee, you are also helping to provide for our farmers! Thank you!
FREQUENTLY ASKED QUESTIONS
How long will it last me? 
One 16 oz bag is about a two week supply for 1 to 2 coffee drinkers.
Two Pound (lbs) bags are about a month's supply for 2 to 3 coffee drinkers.
Five Pound (lbs) bags (per month) are great for small offices, large families, or coffee clubs!
What makes Darkest different from store-bought coffee?
We love getting this question because it gives us an opportunity to explain the quality of our beans. In regards to quality, our farmer's beans have been reviewed by "the coffee pros" at boomtown and we received a near perfect rating in the top 3% of Beans In The World! Our farmer's beans are also individually examined and hand-selected so that only "specialty grade" beans (beans without defect) are selected for Darkest, unlike most store bought that is just "common grade coffee."
Does The Darkest Coffee buy directly from the farmer or through a coffee broker?
We are farmer direct. Our mission is to be the most farmer centric coffee company in the world while creating The Darkest Coffee. We want to bring you, the customer, as close as possible to our farmers!