What comes into your mind when you hear the word dog or puppy or let's just say you'll own a pup? does your heart beat fast?. Who can say no owning a pup? we can't resist with their cuteness and adorable personality they are just simply a lovable pet.
Majority of the people around the world owns a dog, whether it is big or small dog. Dogs are commonly known as man's bestfriend, Why? because they are loyal to their owner and they are great in relieving a persons stress, anxiety, loneliness and depression. Dogs are also known for being the best companion.
Having a pet dog is like having your own baby, dogs will make your heart flutter when they wag their tails and when they give you the look with their puppy eyes.
When you are already into dogs you can't stop owning another one. The question is how can you introduce you new pup to your old dog?. Here are some tips to follow.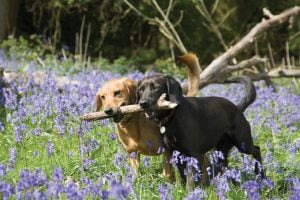 Introducing Your New Pup To Your Old Dog
Having a new pup is really exciting and fun, but we don't like to have a riot within our pets at home, right?.
The first question to ask yourself before getting a new dog is whether you truly desire another dog for the sake of having another dog. Although it's possible that a new dog will be an excellent companion for your existing dog, there's no way to know for sure. Even if there are other dogs in the house, dogs with separation anxiety are frequently unhappy, and if the dogs are incompatible, the new dog will cause new conflicts.
When you've made the decision to get another dog, you'll want to make the transition as peaceful as possible. Here are some ideas.
Try to introduce the new dog when you are at home for how many days. At first, you should closely observe and supervise. It's recommended not to leave two new dogs alone until they've gotten to know each other and the new dog is at least somewhat at ease in his new home.
Both dogs should be on leashes for you to control them, but give them some room to move around. If they don't feel fully controlled, they may be more relaxed
Do not change your dog's sleeping arrangements. If he sleeps in your room, you'll have to decide whether or not the new dog will. That may be the only way to keep the new puppy from becoming distressed. However, the new dog can be crated, at least at first, to avoid issues throughout the night.
Provide a positive environment, where they can freely mingle and play around with each other.
Feed your dog as usual at first, then feed the new dog in a different room. Your dog should not be concerned about feeding time, as this might lead to eating issues. The new dog has no expectations of your home, so whichever feeding location you choose should not bother him.
Both dogs should have their own dog bowl, so that there is no conflict when feeding them.
Those are some ideas you can apply to your pups at home. I have a bonus for fur-parents like you. I'll introduce to you the new products of the Coldest Water brand made specifically for your pets.
The Coldest Water brand is a brand that makes the coldest and durable water or sports bottle. As the years goes by the team continuously making for other products that they can provide in the market. Since dogs are the man's bestfriends, they also create products that are best and useful for dogs and they call it Coldest Pets.
Here are the Coldest Pets products:
1. The Coldest Cozy Dog Bed
Dogs also deserves a good rest during naps or after a long day. So the coldest brand designed a pillow that will keep your pet cool during summer and winter. This dog bed is durable and pet friendly, easy to wash and clean and it has anti-heat dispersion layer. This is available for small and big dogs because they offer different sizes.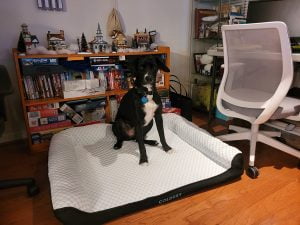 2. Coldest Custom Pet Collars
The Coldest dog collars are made with durable materials and metals so that dogs cannot chew or destroy their collars. It can also be engrave with your pets name and it comes in different sizes.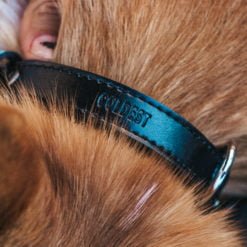 3. The Coldest Dog Bowl
If humans have a coldest water bottle, well dogs have their own coldest dog bowl. It is a stainless steel bowl and triple walled vacuum insulation to make the water stays cold longer. It is also have a non-skid bottom, a lot of colors to choose from and you can also engrave your pets name for personalization.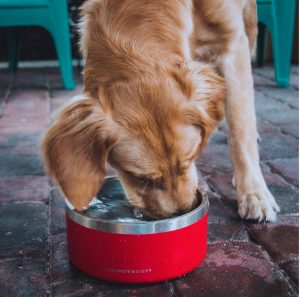 Hurry up and purchase the coldest and coolest things for you pets. JUST CLICK HERE!!!!
As what the coldest water say
" DOGS DESERVE THE COLDEST THINGS TOO"