We can finally enjoy dining outside now that spring has come. But, whether you're going on a family day trip to the countryside or arranging an alfresco feast in your local national park, you'll need a picnic bag to carry all your snacks because a well-planned picnic or party might be destroyed if the food you serve is not adequately stored and kept chilled, or if your warm dishes require heating. The most essential thing to remember is that when preparing food to be transferred to another spot and served outside, you want to preserve it at a temperature that is suitable for serving while also preventing contamination and spoilage.
Nowadays, more people are ditching their bulky box coolers with flip covers and brown paper bags in favor of the more stylish and convenient soft-sided cooler or insulated soft-sided bag. With the world's waste pollution problems worsening, more people are becoming aware of their carbon impact, as well as being safer and enjoying efficient lifestyles.
Cooling bags are offered to keep your scotch eggs, Pimm's, and strawberries fresh until you're ready to sit. One of them is the Coldest Cooler, a well-made and leak-proof picnic bag that won't break the bank because it is significantly less expensive than hard ones due to lower manufacturing costs. When purchasing the bag, you will pay less and save more. Furthermore, it is made of high-quality materials, including a new substance termed Coldest Armor Exterior, a layer that adds durability and scratch resistance. It's fashionable while also being tough, and it has better thermal properties.
In addition to that, the inside compartment is large enough to store food, beverages (up to twelve cans), and snacks while keeping them cold and fresh all day. It includes two extendable side pockets that provide extra capacity for carrying numerous bottles while still providing enough room for the organization as well as a shoulder strap allowing you to carry the bag on one shoulder.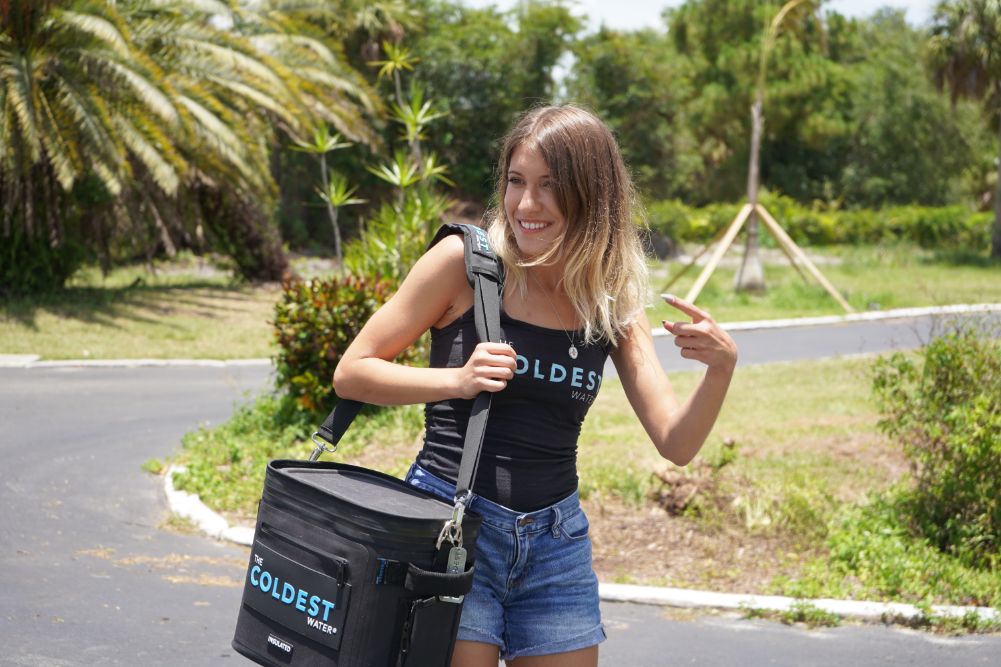 Who doesn't enjoy freebies? Of course, every cooler comes with a new custom-made, solid-metal bottle opener that you should take extra care of.
There are various benefits to using an insulated cooler bag instead of hard, bulky portable coolers. The insulated cooler bags are reusable as well as portable. These bags may be cleaned alongside your items in the same machine. The portable cooler bags extend to transport your precious meal and then fold away for easy storage. Consider how much space you may save by using an insulated bag instead of a large box.
Nonetheless, this is ideal for beachgoers since it keeps your beverages cooler for a longer period of time, keeping you rejuvenated at the beach. The cold temperature within the bag is kept for a longer period of time, which means your drinks and food will stay cooler for a prolonged period of time. The bag is suitable for all outdoor activities, including fishing, golf, hiking, and boating, and may be used by a family unit or a single individual.