Drinking a hot cup of coffee is a great way to start your morning especially if the weather is cold. Coffee is quite possibly the best beverage to keep yourself energized especially during your working hours. It's better if we have a coffee mug of high quality so that no matter where we go, we can keep our coffee refreshingly cold or boiling hot. With this in mind, we should treat ourselves and invest in a mug or bottle that is not only of good quality but is also good for our health and can be used for a long time.
Benefits of Drinking Coffee:
A good source of healthful antioxidants
Coffee beans contain approximately a 1000 antioxidants and may more are developed and synthesised during the roasting process. This plentiful amount of antioxidants can help to boost our energy, relieve headaches as well as help prevent cavities. Due to these antioxidants, it can lower the risk of not only heart diseases but as well as other diseases such as cancer and type 2 diabetes.
A short-term memory boost
Research has shown that an ingesting coffee can help to reduce memory decline. Coffee has ben said to be the cause of the increase in production of neurons in a process called Hippocampal neurogenesis which can help improve in the recollection of our memories.
Our senses and overall thought process can be greatly enhanced by drinking a cup of coffee. Taking a refreshing sip of  coffee will give us a boost in our performance. Studies have shown that ingesting  coffee can lead to an increase in reaction time showing that is in fact a great beverage to start work with.
Coffee has shown to reduce the risk of coronary heart diseases as it can lower cholesterol  levels in turn can reduce the obstruction of our arteries and prevent heart attacks or heart failures. A recommendation of two to three cups coffee is to be drank daily as this has the benefit of reducing the risk of heart disease by 10% to 15%.
THE COLDEST INSULATED TRAVEL MUG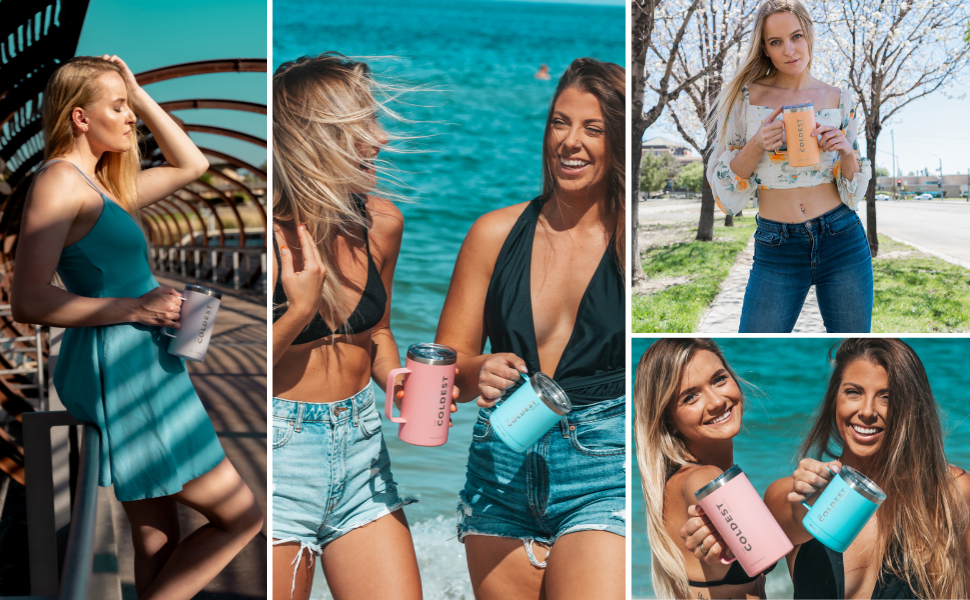 Drinking coffee is a delight and has a plethora of  benefits but we cant always enjoy our savory caffeine as we travel and keep it hot. That's why COLDEST brings you the COLDEST Coffee Mug to keep you awake and alive throughout  your travel.
ABOUT  THIS ITEM:
COFFEE MUG STAYS HOTTER LONGER – Built with the best materials while still lightweight and each to carry, this mug will last you years
SUPER INSULATED COFFEE CUP – Our stainless steel 18/8 is like no other and will keep your beverages hotter longer
EASY TO CLEAN AND AGAIN – Mug is dishwasher safe, hand wash lid with The Coldest Bottle Brushes
SUPERIOR PERFORMANCE – Keeps beverages warm 3x longer and cold beverages 5x longer
GIFTBOX – Mugs come in our custom-designed gift box, making it the perfect gift for any occasion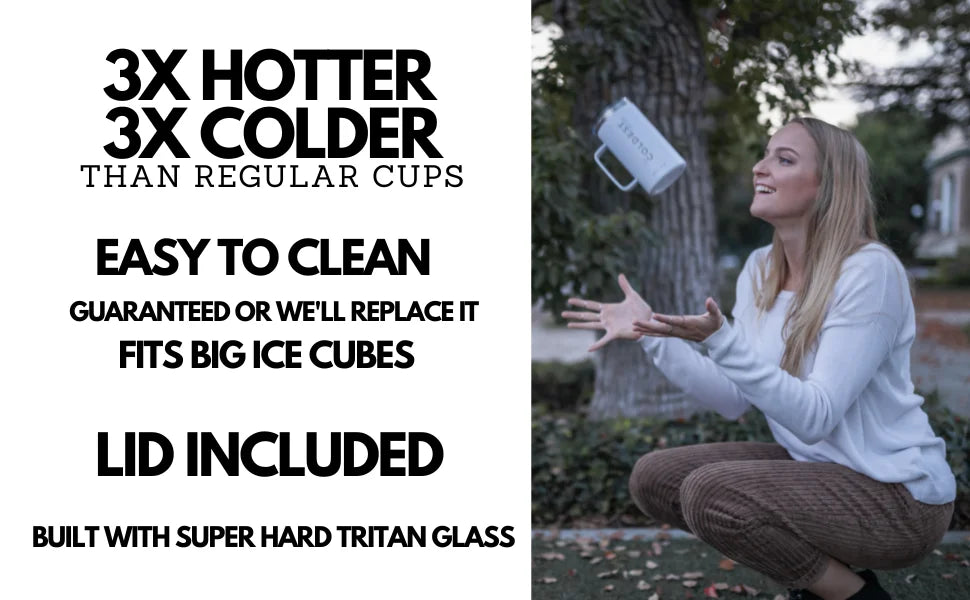 Check out more of our gear at https://coldest.com/
Have a beautiful day and stay cold.