How to Select Water Bottle for Daily Usages?
Recent years have added reusable water bottles with novel designs, styles, and features. While reviewing the best reusable water bottles, we found The Coldest water Bottle more attractive because of the impressive utilization and health benefits. Our samples, testing, and surveys provide valuable knowledge about the water bottles. We gathered information about bottle types, production materials as well as pros and cons. We are going to give common options with their features, advantages, and disadvantages.
Plastic Bottles:
Plastic water bottles are among the favorite choices. Fans of reusable water bottles love plastic bottles while they go for work, travel or fun. It sounds that plastic bottles are attractive for the easy availability, ease of handling and portability. You will find these bottles at departmental stores, office canteens, even in the football stadiums. However, an excessive amount of BPA makes the plastic a dangerous material. BPA is known to cause several disorders in which cancer is prominent. On the other hand, environmental concerns are also linked to use of plastic. Only 23 % of total plastic produced in the USA is recycled. Rest of the 73 % is either transported to other countries for recycling or goes to oceans and landfills.
Stainless Steel Water Bottles:
Stainless steel water bottles such as The Coldest Water Bottle have gained significant attention in last few years. Now, they introduced The Coldest 1 Gallon Water Bottle. These are a vacuum insulated so considered best for cold and hot liquids. Stainless steel water bottles are available in different shapes, sizes, and colors. Hydro Flask Mouth, ease of handling, prolonged temperature maintenance, and No-Sweat Technology make these bottles ideal for the athletes, professionals, travelers, and sportsmen. The Coldest Bottle is mostly famous for following features.
No-Sweat Technology.
Double insulated stainless steel.
Wide mouth lid.
No leakage.
Odor resistance.
Rock solid and durable.
Retains the flavor of drinks for longer.
Glass Water Bottles:
These are #1 choice for water purists. Glass bottles can maintain freshness, taste, and quality of drinks for at least 24 hours. Experts recommend the use of glass water bottles at home. These can also be used to store other food products such as biscuits. However, glass bottles are heavy and mostly come with no carrying handle. These bottles are highly sensitive and break with little shock. Therefore, these are not ideal for the traveling.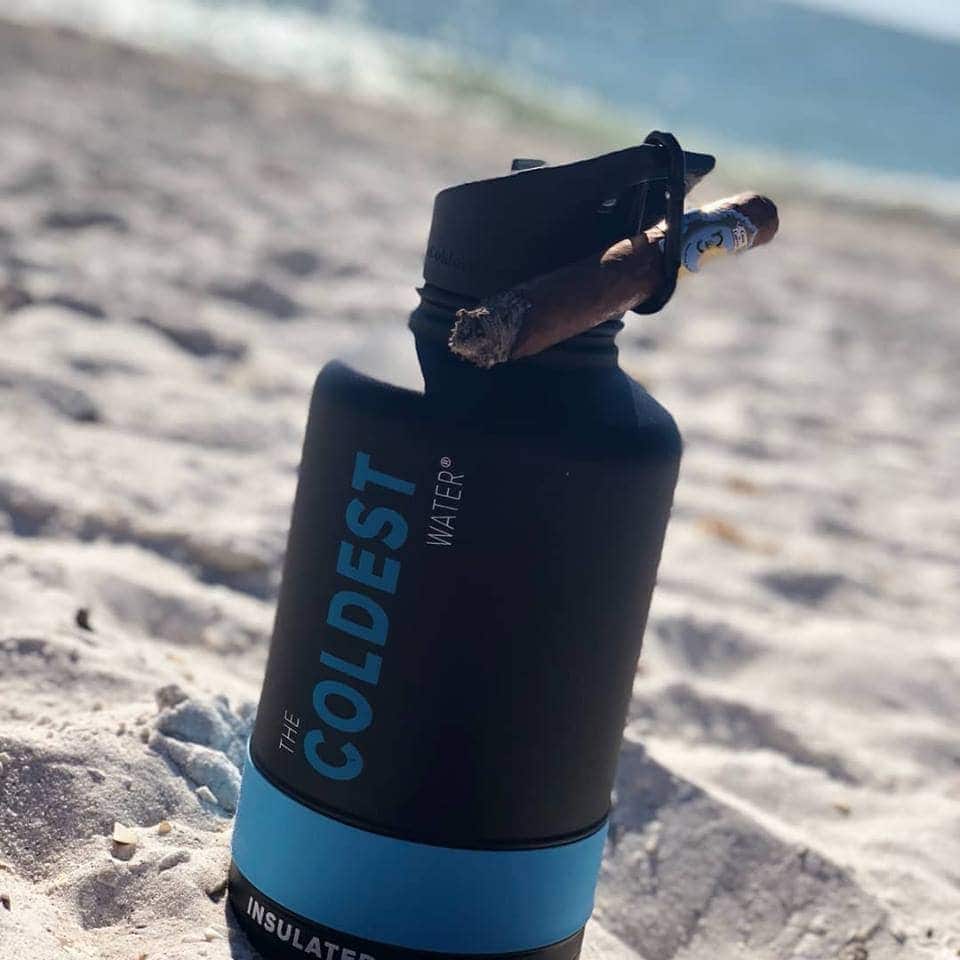 Collapsible Water Bottles:
Although, collapsible bottles are not common; however, these are still in use as an alternative of plastic. Again, these bottles are based on plastic. These bottles are in use for the traveling and construction worksites. Therefore, it is recommended to try something else. We recommend the travelers and professionals to focus on The Coldest 1 Gallon Water Bottle. This comes with no negative point.
Conclusion:
Have you made a choice? Based on our findings, stainless steel Coldest Water Bottle is a perfect choice for everyone. Whether you need it for home, gym, sports, travel or work, it will be a friendly companion. Don't waste the time because buying The Coldest 1 Gallon Water Bottle in recently introduced by the company and it holds amazing benefits for its users.