How to Clean Your Quilt and Pillow?
In both summer and winter, it is important to regularly wash our duvet covers, sheets and other mattress and pillow covers every month. It is important to have a clean environment in the bedroom. What about our pillows and duvets? Linens are much thicker and often protected; it does not seem obvious to clean them. A passage in a machine is it likely to damage this particular household linen that is our quilts and pillows? The Coldest Water gives you all the secrets to clean your duvets and pillows.
How to Properly Clean Your Pillow to the Washing Machine?
Remember that at night we eliminate between 0.5 and 1.5 liters of water. Also, humidity is the major problem of our pillows, quilt, and mattress, promoting the development of bacteria and mites. So, just as we wash our pillowcases, the pillow is washed in a washing machine every three months to eliminate pests and drive away moisture.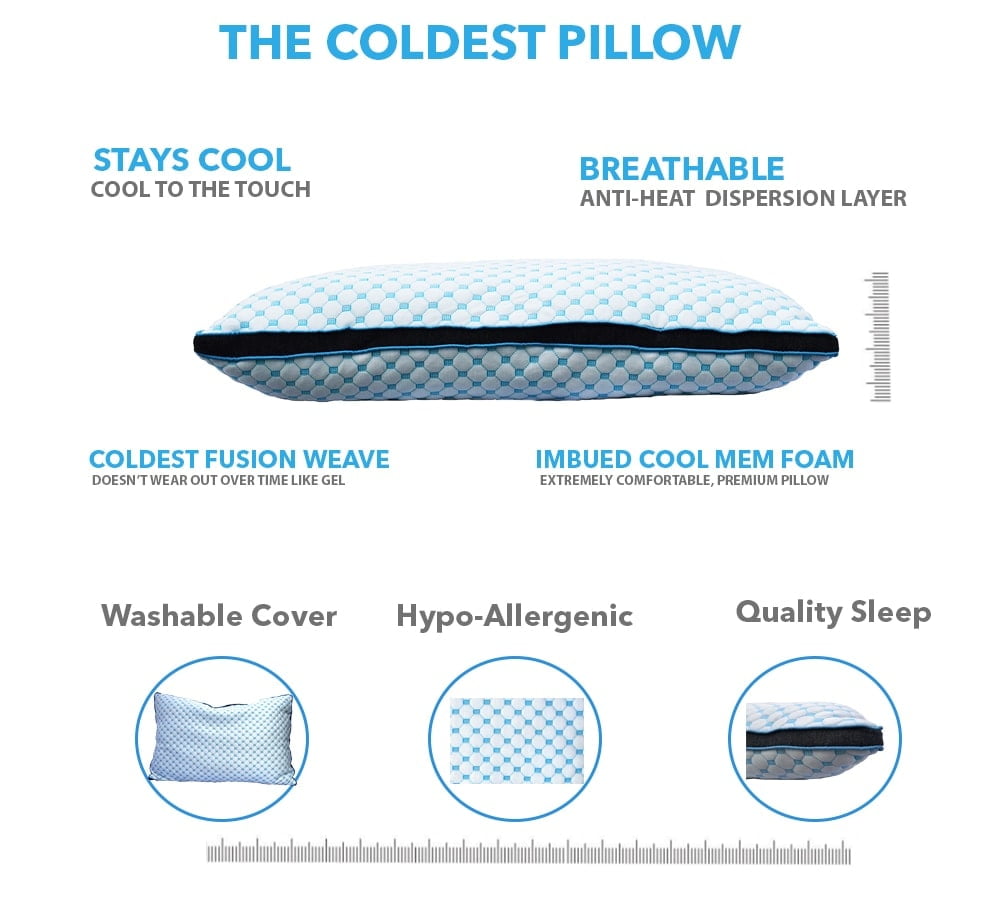 The Lining of the Pillows will Influence Its Cleaning Conditions:
Natural fiber pillow cushioning is less compact. It will be machine washed between 40 ° and 60 ° C. The addition of a tennis ball in the drum of the washing machine makes it possible to inflate your pillow and preserve its soft appearance. Remember to turn them over and dry them in the open air.
Pillow wadding is more fragile. It is therefore advisable to stuff the machine – for example with all sheets, mattress covers, duvet covers, and mattress covers – to prevent the deformation of the pillow. It should be washed between 40 ° and 60 ° C or even 95 ° C, according to the washing instructions on the label. These pillows are tumbling dry at a moderate temperature.
Pillows in feather or down padding are often very delicate. It is recommended to machine wash them at the temperature indicated on the label or in the laundry.
Prefer – to remove any moisture – dry your pillows in the open air and remember to return them. Also, note that some manufacturers offer pillows easy to wash. If your pillows are yellowed and flattened, a passage through the machine box will not recover their softness and whiten them. They are simply at the end of their life and they must be changed, on average, every three years.
How to Wash Your Comforter?
Like the pillow, the duvet is also machined washable, but the problem with this linen is its size and thickness. To wash a duvet too often the abyss, the professionals recommend to wash a quilt every two years and to change quilt every five years.
A thin 200 × 200 duvet will fit easily into a seven-kilo machine but for the top duvet size, 220 × 240, there are several ways to wash it. In the wash, the cycle of washing will return you between 7 € and 15 €. Drying, meanwhile, will require a few hours of patience. For machine drying, the moderate temperature is recommended, the best remaining drying in the open air. A duvet can also be washed by hand, but you will have difficulties to spin and dry the duvet (5 days of drying on average).
In order to prevent the thick fibers of your duvet from becoming compressed, care must be taken to tap the duvet by incorporating old tennis shoes or tennis balls in pantyhose. The wash cycle should be at a temperature of fewer than 60 degrees. Mites are eliminated from 30° degrees.

SHOP NOW
Finally, as for pillows, the filling of the duvet influences the washing conditions. Natural fiber linings and synthetic linings are more resistant to machine wash. Some duvets, like some pillows, are "antibacterial" and they are "easy to wash" characteristics. For duvets with feather filling, they are washable in a machine but require special attention. The pressing is necessary for this type of quilt. Count on average 15 Euros to clean your quilt. You can also wash your duvets before winter or in summer.
When it comes to laundry, prefer the one you use. However, use liquid detergent because it is more soluble than a laundry powder.