Great Gift Ideas for All Your Employees
Planning to present gifts to your employees? Well, there are lots of ideas present for the employers. According to the HR experts, employees want better facilities and incentives from their employers. However, it is not necessary for the employers to see this in a financial context. Recently, health and fitness planning has become an important aspect of a successful corporate setup. You have to focus on daily workload in order to see how to create relief for your employees. Companies involved in outdoor activities such as construction and development must think about the basic necessities such as water supply at work-sites.
Buy the Coldest Water Bottle today:
Yes, we have specialized items here for your employees. Now you can gift The Coldest Water Bottle to all persons working at your company. This bottle for water has been designed for the professionals and athletes. As a matter of fact, this bottle is based on scientific research making it possible to keep the water cold and fresh for longer. Supplying cold and fresh water during the working hours would be an impressive step.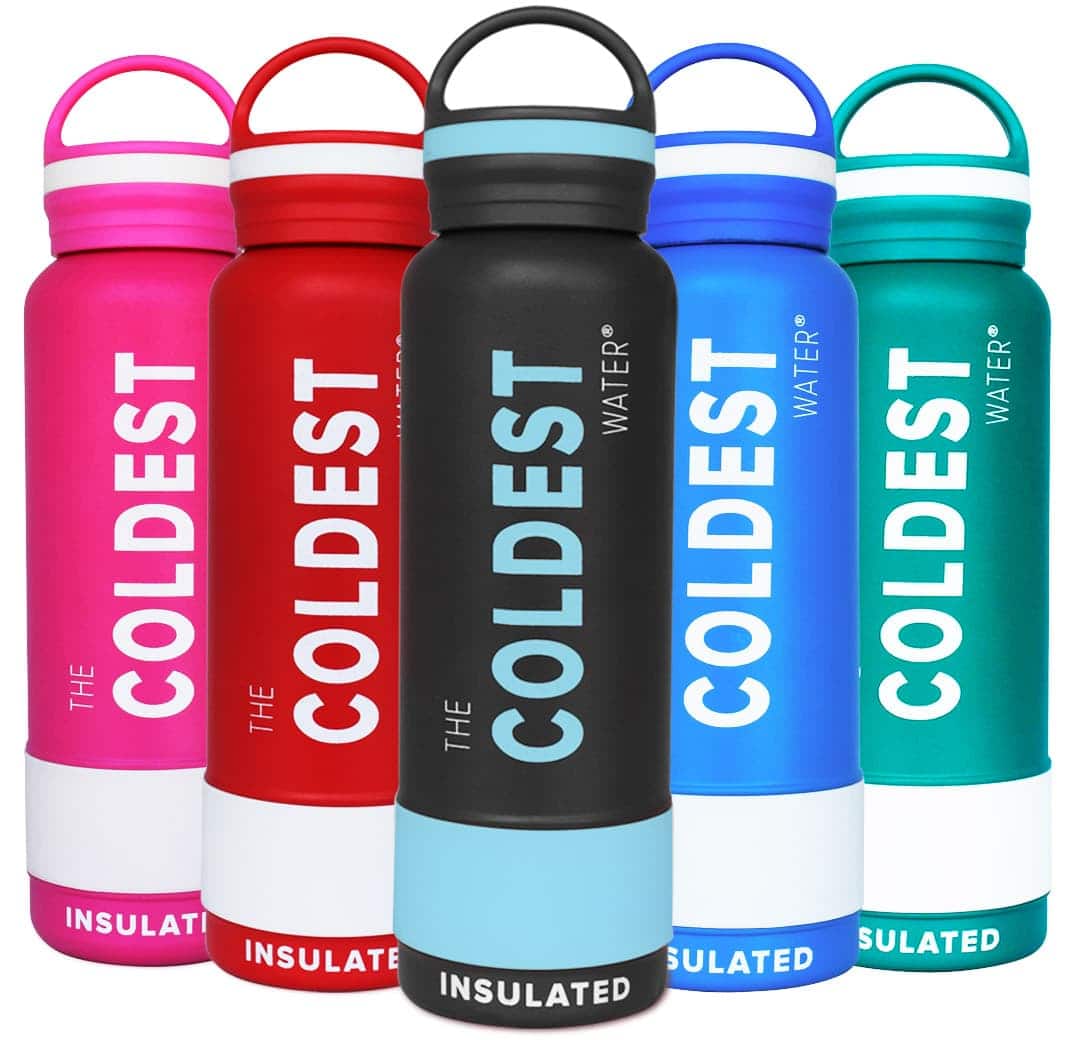 It is a handy option:
Unlike water coolers and dispensers, The Coldest Water Bottle is handy. It is easy for the employees to keep it anywhere they go. It doesn't require refrigeration or proper storage. Now it is easy to keep fresh and cold drinking water wherever you are. Your employees will definitely appreciate this step because it helps them to avoid extra running just for a glass of cold water.
Why is the Coldest Water Bottle best?
As a matter of fact, we have mentioned above that this bottle for water is based on modern scientific designs providing lots of handy features. Following are the best features of this coldest bottle.
No-sweat Technology.
Rubber grip for easy carrying.
Keeps water cold for 36 hours.
Insulated structure.
Odor resistant.
100 % BPA free.
Durable and strong.

Want to buy The Coldest Bottle?
At our digital store, we have listed lots of products for similar purposes. Talking about The Coldest Water Bottle motivates the buyers to see its features. Check the list mentioned above and it will give you more inspiration. Your employees need the fresh supply of water which is free from dust and pollution. Now they have an option to bring water from their homes if they don't trust the quality of outdoor water supplies. Visit our digital store and add The Coldest Water Bottle for water to cart. You will see an automatic generated invoice. Pay the price using various payment options. You will get the delivery at mentioned address.
Learn about other options:
Keeping The Coldest Water Bottle enables users to have lots of health advantages. It would be better to check our story section. This section contains informative articles and discussions about the benefits and uses of this coldest bottle. We encourage the employers to motivate their workers to see this section. It is also a good option to prepare PowerPoint slides to mention the advantages of using this water bottle at the work-sites.