Best Gifts for Athletes 2018
Finding gift ideas for your athletes? Presenting a gift to someone special who is involved in sports activity would be an interesting activity. There are lots of products and materials an athlete requires. However, you have to see what would be best for him or her. We are going to share some interesting ideas for the people who are looking for best gifts for athletes in 2018. Let's see the following ideas.

The Coldest Water Bottle:
Athletes or sportsmen usually perform toughest exercises and workout sessions. They receive training in order to improve their gaming or physical skills. This burns the calories as well as water in the body. Hydration is one of the essential factors for the athletes. A properly hydrated body helps the athletes to continue their training or workout routines without any problem.
Buy The Coldest Water Bottle because it keeps the users hydrated. This bottle is an amazing water storage facility which is handy and easy to carry. It keeps the water cold and fresh when the athletes are busy in training. Super insulated structure of the bottle provides cold water for 36 hours. Now there is no need to find a refrigerator to maintain the temperature of water.

The Coldest Ice Pack:
Athletes are the most vulnerable persons in the world. They receive different types of disorders and pains because of the toughest workouts. Pain in bones, joints, and muscles is common among athletes. Different types of therapies are used to treat the patients immediately. However, cold therapy is considered the most useful and handy option. We bring your attention towards the Coldest Ice Pack.
The ice pack depends on the latest Gel Reusable Technology. This technology enables the users to receive cold therapy wherever they are. On the other hand, you are free to use it while working or training. There is no need to fix special a time for the cold therapy because ice pack offers regular massage anywhere.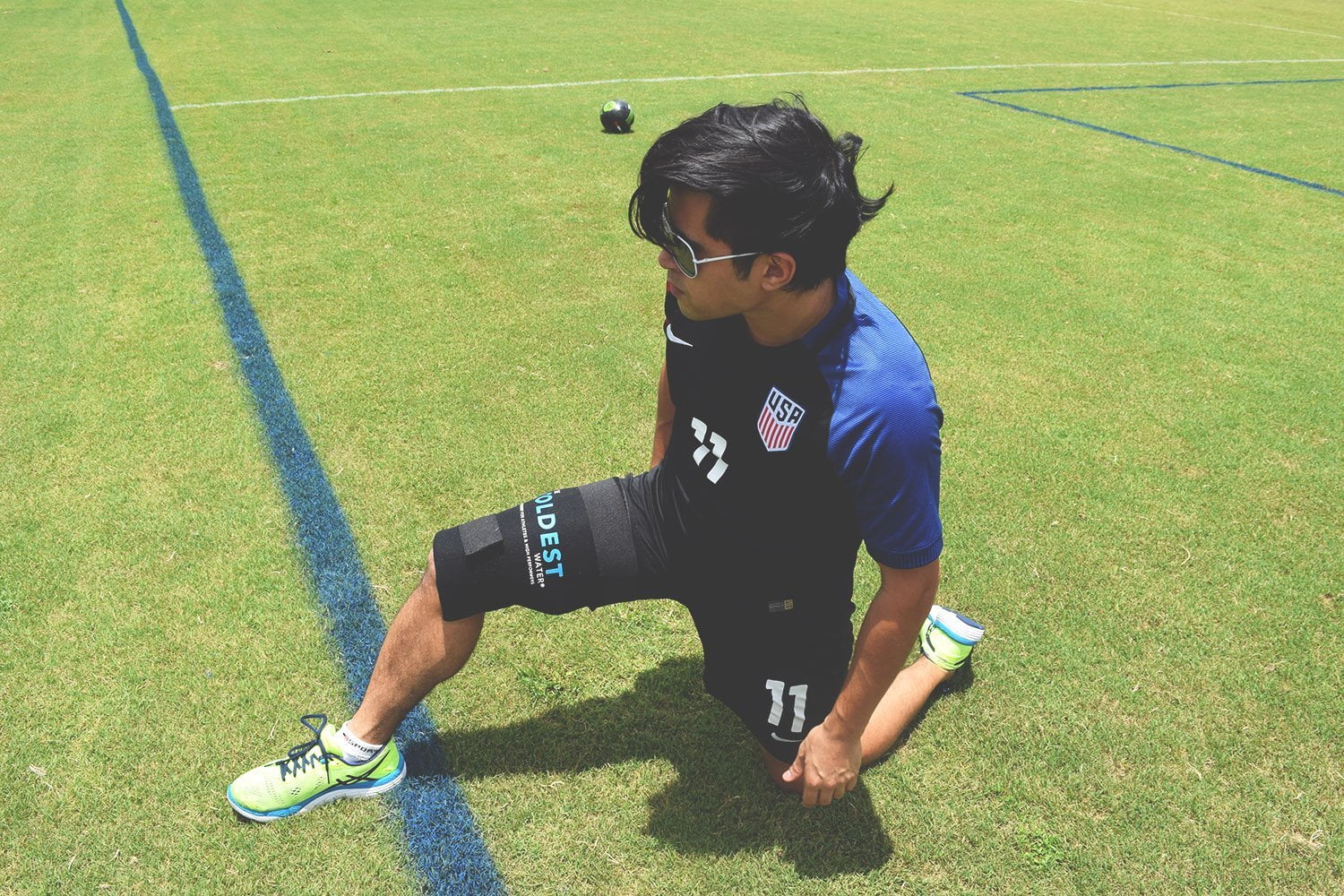 Coldest Ice Pack with Straps:
Athletes worried about the chronic back pain should focus on the Coldest Ice pack with straps. This is a specialized product which can be wrapped around the waist. It provides excellent cold therapy to control various problems. It is recommended for muscle pain and back pain. It offers quick relief.
Presenting this product as a gift to athletes would be helpful to maintain their fitness. Those who are worried about the physical fitness of athletes should buy the ice pack with straps. Now it is easy for the athletes to fasten up the ice pack with their back, knees or legs whenever there is a pain.

The Growler Backpack:
The newest backpack is a superb option to carry important gears. Now it is easy to carry your coldest ice pack and coldest water bottle in the Growler Backpack. Buy this backpack as a gift. This would be one of the best gifts for athletes in 2018. Visit our online store where lots of special products and gears are available for the buyers.