Ankle Sprain Ice Packs
The human body has several bones connected with the help of joints. These joints are important for connection between bones as well as for movement. It is also important to know that joints have muscle filming all around which maintains the vigor and stand. The ankle is one of the most important joints which provide the stand and active support to the body. A sprain is one of the most common conditions faced by athletes, professional players, and laymen. In medical terms, it is called "Ankle Sprain." Let' see some important points about the ankle sprain.
What is Ankle Sprain?
It is a condition in which ankle and its joints show symptoms of pain. This condition is very common among the people who have a running habit. In other words, people who walk or run frequently for any reason may face this disorder for once or more in life. There are numerous treatments or remedies present to control the ankle sprain. However, cold therapy is the attractive option for the professionals and athletes looking for quick healing.
Why Cold Therapy?
As a matter of fact, cold therapy is a research-based technique which provides massage to the injured area. An ankle sprain can be controlled or treated with the help of this massage technique. Actually, it reduces the pain and swelling due to its freezing effects. It has several benefits for the patients. Some of the main benefits are given here.
Quick relief from pain.
Easy to use.
Hassle free application.
Buy the Best Ice Pack Now:
Now it is clear that using cold therapy has significant advantages. It is important to find a source to buy the best ice pack. Which source is reliable? We recommend the buyers to focus on the products offered by The Coldest Water. This is an online store where various types of ice packs are available. These ice packs have been produced according to the professional requirements. Technologies used to design these ice packs are modern. This is why athletes and professional users love to use these ice packs.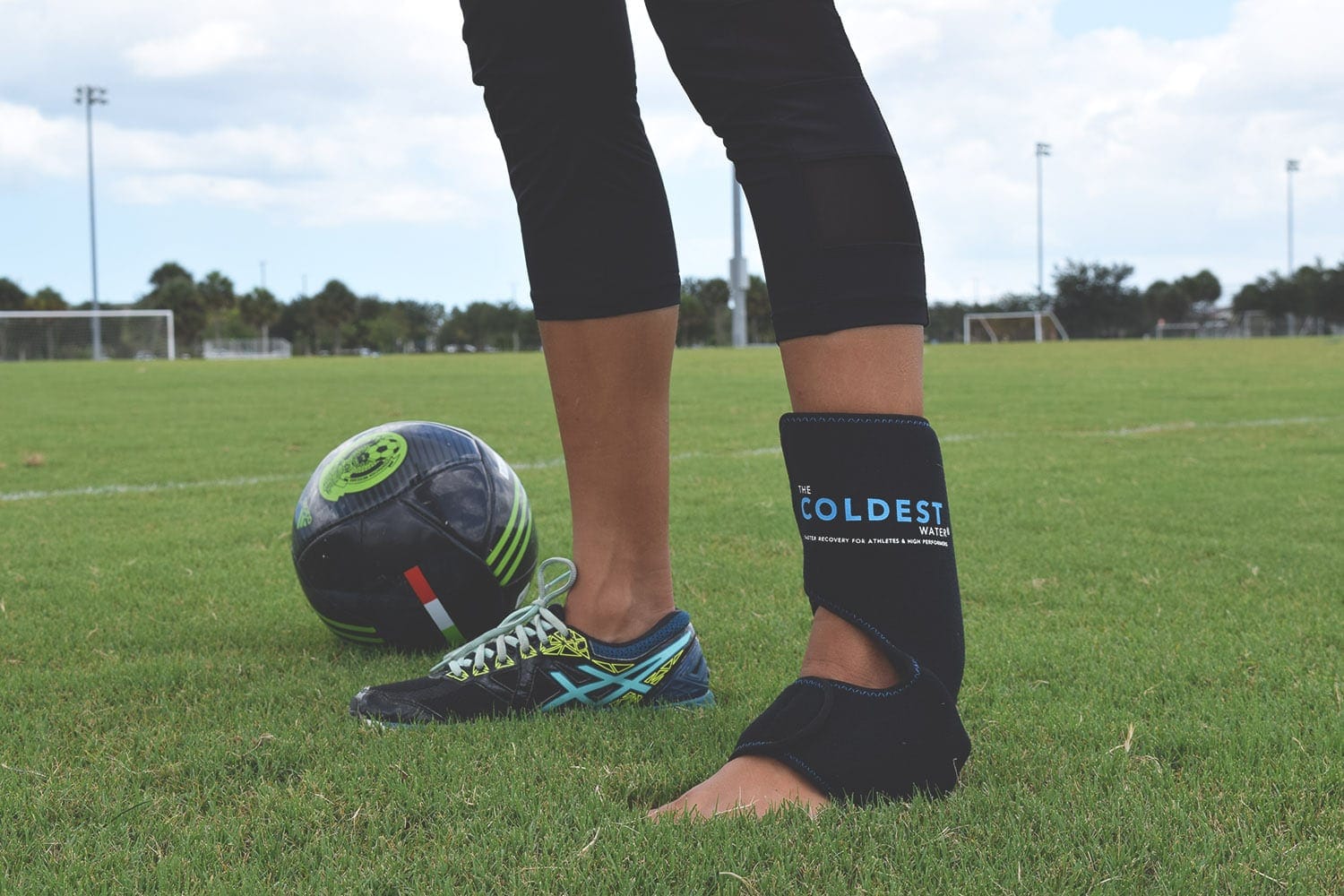 Buy Specialized Ice Pack:
Don't be worried about the ankle sprain. Now it is very simple to buy an ice pack which has a design which supports the athletes to treat an ankle sprain. These ice packs have different types of features. For example, there is an ice pack which has straps. It is easy to wrap it around the ankle which makes it easier for the users to apply cold therapy. There is no need to keep an extra towel while using an ice pack.
Take a Step Now:
Don't think more. We have presented an outstanding solution to treat the ankle sprain. All you need is an ice pack. This is very simple for everyone. Just visit the ice packs section today and you will find an opportunity to see different types of ice packs. Don't forget to read the features of the ice packs. Also, consider the discounted prices introduced by The Company to make it easier for athletes to buy the ice packs.