2018 Gifts for Your Dad on Father's Day Special
Father's day is a special occasion or event in the life of people who want to pay special thanks to their fathers. On this day, we treat our fathers with great care and love. For this, most of the people buy special gifts. This is the best way to show your love for a man who was a real strength of you in the growing age.
Whether your mom, wife, sister or girlfriend is a runner, sportswomen, athlete, nutritionist or a yogi, we are going to cover all of them with this Father's Day Gift Guide.
For Gardening:
Herb Garden: Does he love gardening? Most men love gardening that's why buying gardening kit would be a great idea. Don't you know which books to buy? Just relax and present her Herb Card from a local store so he can visit and choose the herbs of high preference.
New Exercise Book: Men always like exercise books. Buying a new book from the local bookstore is an excellent approach. However, you should be careful about their hobbies for him. For example, buy a book containing daily light exercises that are suitable for his age.
For Fitness Buff:
Treat him with a Coldest Ice Pack:
This ice pack is best for the fathers who love fitness. Do you remember when he received last body massage? Fathers who love sports activities usually require body massage in order to ensure health and fitness. There is no need to bring him to a local therapist. Just buy a Coldest Ice Pack because it is the best option for fitness conscious men.

Ankle Ice Pack:
Coldest Ankle Ice Pack is another suitable gift for the fathers involved in sports. Is your father a footballer or a runner? There are chances of ankle pain, sprain or muscle damage. It is necessary to treat his ankles with ice therapy. We recommend the Coldest Ankle Ice Pack for this purpose. This offers cold therapy in order to remove pain and swelling.
For Nature Lover:
Coldest Water Bottle 32 oz:
Is your Father a traveler? Does he go outside most often? He will need so many things in order to maintain his health and fitness. For example, enough water is required to avoid dehydration while traveling outside. This coldest water bottle has an excellent potential to store water cold and fresh for 36 hours. In this way, he can enjoy cold and fresh water in the hot environment.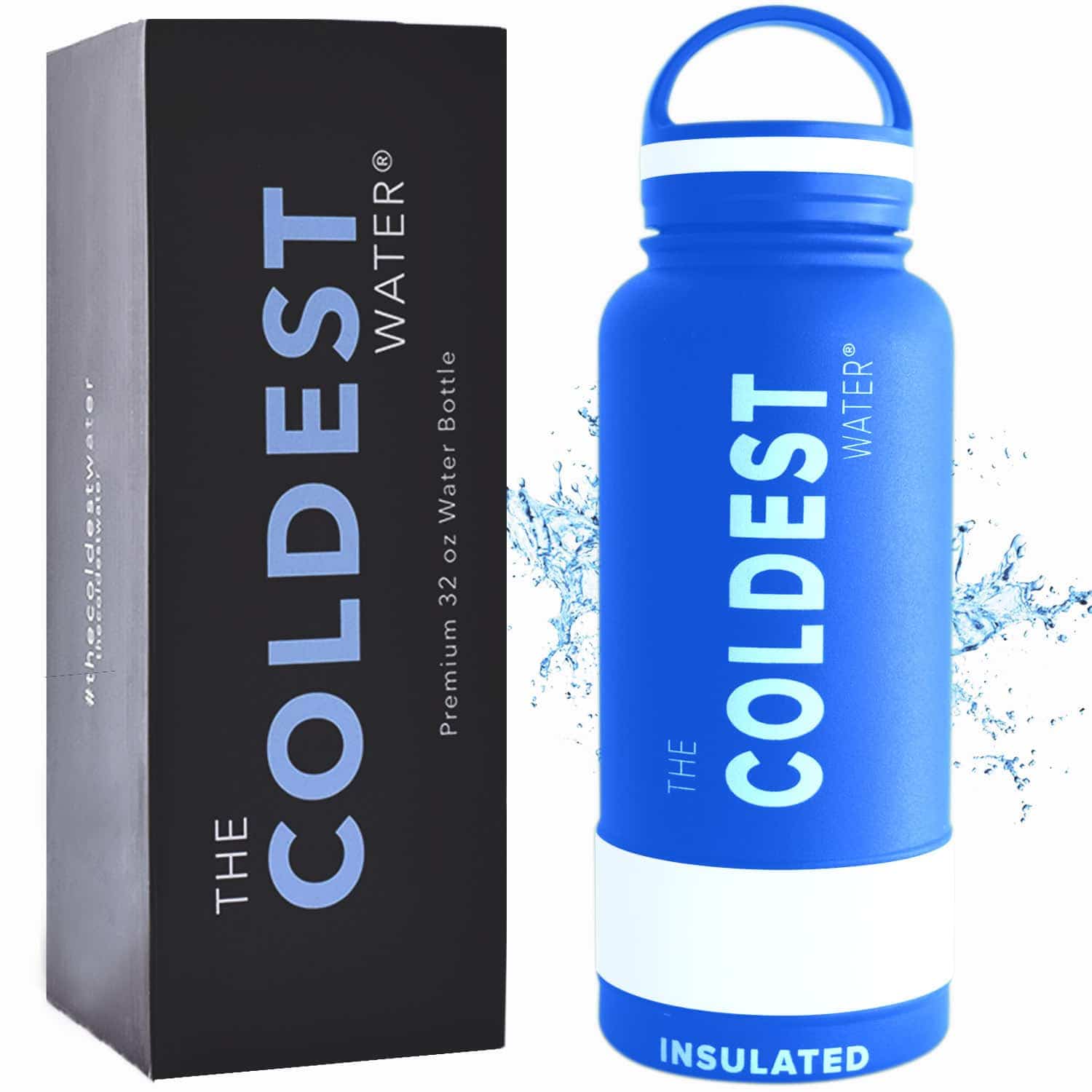 Coldest Tumbler:
All men who most often travel in public transport such as trains and buses will need the Coldest Tumbler. It is a water mug with modern structure, design, and technology. It enables the users to enjoy the cold water for a maximum duration.

Buy Coldest Water Bottle Accessories:
Are you ready to buy Father's Day Gift? As a matter of fact, you have interesting gift ideas including Coldest Water Bottles, Tumblers and Ice pack. It would be better to buy the supporting materials such as accessories. Visit the online store to buy Bottle Sleeves, Bottle Brushes, Bottle Grips, Insulated Caps and Wide Mouth Lids.