Farmers spend more than 10 hours in fields and with animals in sheds. They usually have many issues like dehydration during their tough routine. In these days, the farmers in America are using some big containers and metallic water bottles to keep the cold water to meet their daily needs. They often search for some outstanding and unique water bottles that have sufficient space as well as lasting performance. Of course, 1 Gallon Farmers Water Bottle is the best product for farmers.
Odor and BPA-Free Coldest Water Bottle:
This water bottle has huge storage capacity, while it is completely odor and BPA-free. Actually, there are some sound and logical reasons behind preferring one-gallon water bottle. The farmers always need drinkable water in sufficient quantity throughout the day. They mostly drink more than 3.7 liter of water in a day as they experience frequent sweating due to the heat of the sun. In addition, they also use water for drinking from dawn to the sunset.
1 Gallon Coldest Water Bottle BUY NOW
That is why; there is no big bottle except one gallon Farmers Water Bottle that can meet this huge drinking need of the farmers. On the other side, "The Coldest Water" uses only satisfaction guaranteed, approved and 100% reliable material to make such wonderful products. One gallon water bottle is completely made up of supreme quality stainless steel. The entire bottle is lightweight that make sit easily portable and floatable in the water.
However, it is stronger and resists against damages in collisions. In these days, 1 Gallon Coldest Water Bottle is becoming trendy and famous due to its size, insulation, portability and appealing design. Further, its durability counts some higher marks. It is not bad to say that it is a specific product for all professionals having outdoor jobs. Farmers in the USA have replaced traditional and plastic water bottles with One Gallon Farmers Water Bottle.
Coldest Water Bottle to Keep Water Cold More Than 36 Hours:
They believe it fits their all drinking needs. Further, this big-sized water bottle is also unique and unbeatable in keeping the water cold for a long duration. The manufacturer claims that 1 Gallon Coldest Water Bottle is capable to keep water cold for more than 36 hours. In fact, this duration is very long and many regular users have proved this claim. They are 100% satisfied and pleased with the performance, usefulness, and coldness of one gallon water bottle.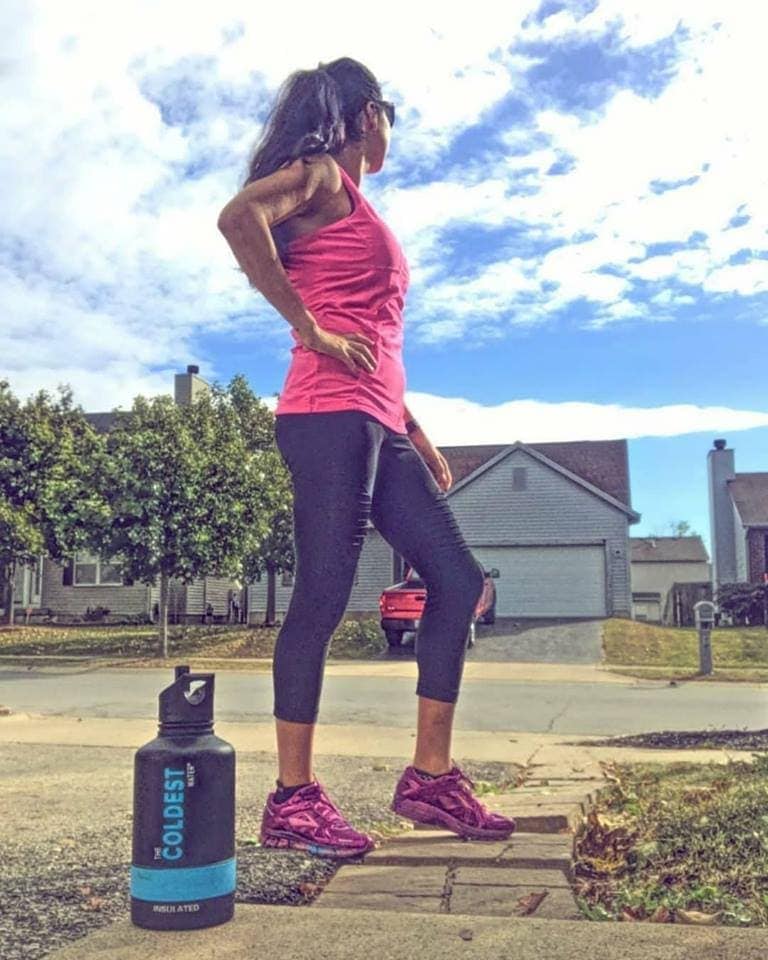 1 Gallon Coldest Water Bottle BUY NOW
Similarly, farmers get motivated by reading the feedbacks of old users. Many farmers in America select and buy one gallon Farmers Water Bottle for its lifetime warranty that emerges them a lot. They generally confirm whether the company accepts the claims of customers for replacement of defective, damaged or less performing water bottles or not. You can visit the official website of "The Coldest Water" and then check out the warranty period, claiming instruction and the way to get a quick replacement.
One Gallon Farmers Water Bottle:
After this; you should also check out the process to claim for a replacement that is usually customer-friendly. Nowadays, farmers have started buying and using 1 Gallon Coldest Water Bottle to fulfill their drinking needs in the cattle farms and open fields during cultivation. Sure, it is far easier to buy this specific One Gallon Farmers Water Bottle Online. You can visit top online stores, especially American web retailers and shops for buying this water bottle. Sellers often provide free shipping service to buyers.