Security is an issue fetching attention worldwide. We commonly see security cameras, systems, and gates. However, all these systems are incomplete with human involvement. Security guards are appointed to cover the security systems at homes, workplaces, shopping malls, and other sensitive places. The most common posts for the security guards are offered at banks, financial institutes, hospitals, airports, and shopping malls. How do you see these people working? Broadly speaking, I mostly see them standing and watching around. This makes their duty tough. Can you stand at a spot for several hours without the water? Every guard should have 1 Gallon Coldest Water Bottle for drinking water regularly.
Standing Takes Energy:
Security guards stand outdoor or indoor burn calories fast. In most of the cases, the guards are asked to perform duty in the open at the doors, main gates and entrances of the building. This is really a tough time job with several threats. On the other hand, those who perform their duties indoor also face problems. Both types of jobs don't allow the guards to go anywhere until they get a replacement. During their working hours, they require to hydrate themselves.1 Gallon Coldest Water Bottle is the best choice to keep water cold for more than 36 hours.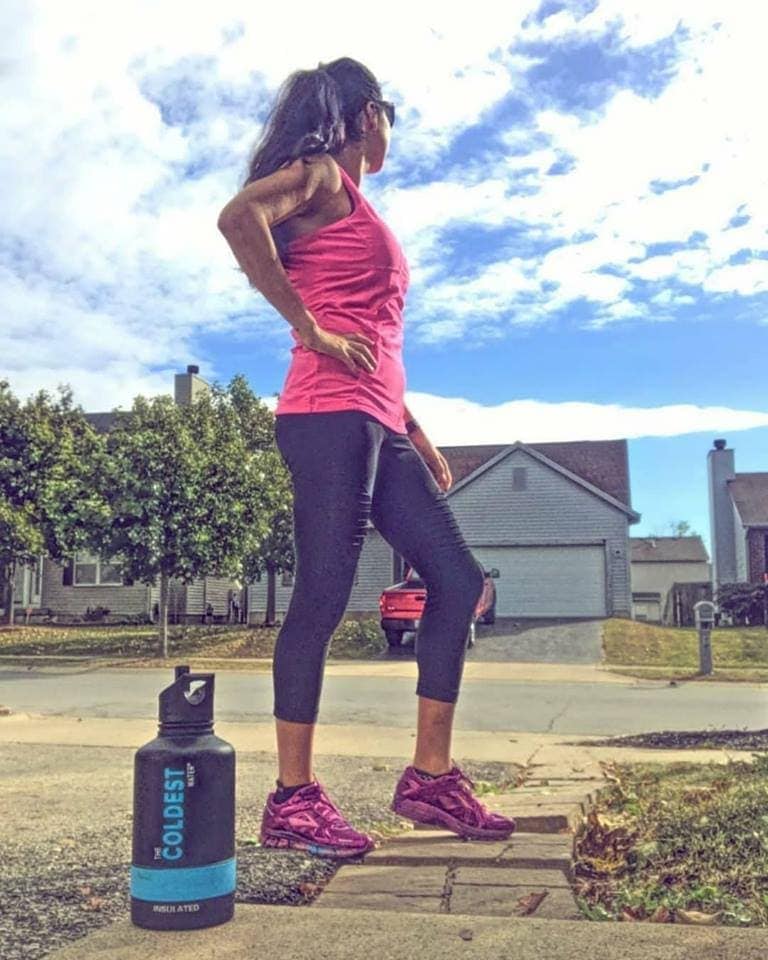 1 Gallon Coldest Water Bottles BUY NOW
How Security Guards Drink Water?
First of all, it is necessary to think about the body requirements while performing this type of tough duty. Everyone knows that security guards can't go anywhere (for peeing, drinking water or eating). Most of the management take care of the employees by providing them with water after a short interval. What about the hot months? You can't wait for the official schedules. However, it is also difficult to go yourself. It is recommended to focus on the professional's choice such as 1 Gallon Coldest Water Bottle. These water bottles are designed for the professionals performing tough time duties. It offers the following features to the users.
Longer preservation of liquids with lowering the quality, taste, and odor.
It keeps the water free of germs, toxins, and pollutants.
It has a handle for carrying so security guards can carry it easily.
The coldest water bottles have the potential to maintain liquids cold for 36 hours.
It is environment-friendly because of stainless steel structure and insulated.

The coldest water Bottle 1 Gallon (128oz) BUY NOW
Try Coldest Water Bottle Now:
Security guards who spend their days outdoors in the open should get this amazing coldest water bottle as soon as possible. This water bottle will become the best companion for lowering the risks of dehydration. It saves the security guards from following health issues.
Dehydration:
Body fluids go down quickly, especially in the hot sunny days. Drinking water frequently is recommended in this situation. 1 Gallon Coldest Water Bottle would be the best option for this purpose.
General Weakness:
Remember, loss of body water may cause general fatigue or weakness. It would be better to take cold sips from the 1 Gallon Coldest Water Bottle. This will fulfill the water and nutrient balance in the body.
Overall Health Coverage:
Dehydration is the main cause of special physical disorders. Security guards can avoid diarrhea, thirst, vomiting, and others with a simple step. Just drink pure and cold water from this special 1 Gallon Coldest Water Bottle.